The Bermuda Arts Centre is inviting the public to visit three shows opening this Sunday [March 19] at the Bermuda Arts Centre at Dockyard from 3.30pm to 5.00pm.
Regarding The Art of Craft, a spokesperson said, "Every year, the Arts Centre takes a step back from paintings on the wall and steps forward to appreciate another side of art which is Craft.
"This year promises to be an exceptional show with cedar work, dolls, furniture, candles, dream catchers, masks, toys, glass works, ceramics, jewellery and much more!"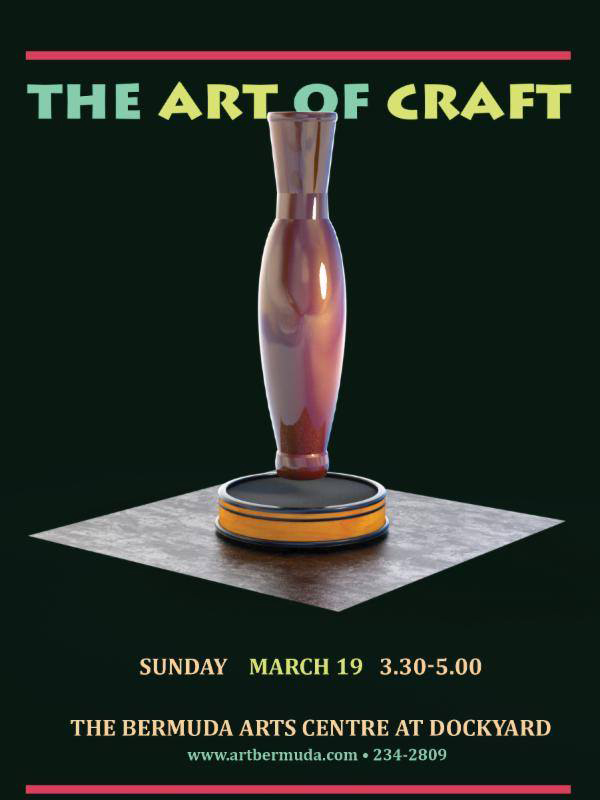 Regarding the "A Spring Celebration" by Rhona Emmerson, a spokesperson said, "All works are in oil and as the title suggests – flowers and vivid landscapes. A vibrant cascade of spring will surely make you feel that it has finally arrived. Bold, confident colours fill our walls. Definitely not a show that one should miss!
"Paintings of the show can be viewed here"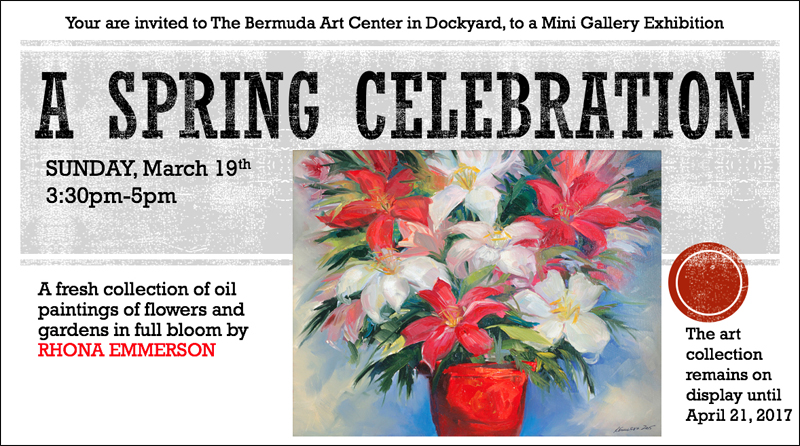 Regarding the 6×6, a spokesperson said, "This is the second year for this show. We have asked our member artists to donate 6"x6" paintings that will be sold at $66 each. Last year was a great show, but this year it is going to be amazing.
"We have more artists join in and each has donated more paintings than last year. We have even had visiting and overseas artists donate paintings towards the show. There will be over 100 paintings on display and all at the price of $66.
"The show is a fundraiser for the BACD, but it also enables everyone that comes to the show a chance to own a little piece of Bermuda Art at a very affordable price.
"We will be closing BACD from 3:00 p.m. until 3:30 p.m. All 6×6 paintings will be hung on the wall and sold on a first come first serve basis. You can simply remove the paintings you want and take them to the counter to pay."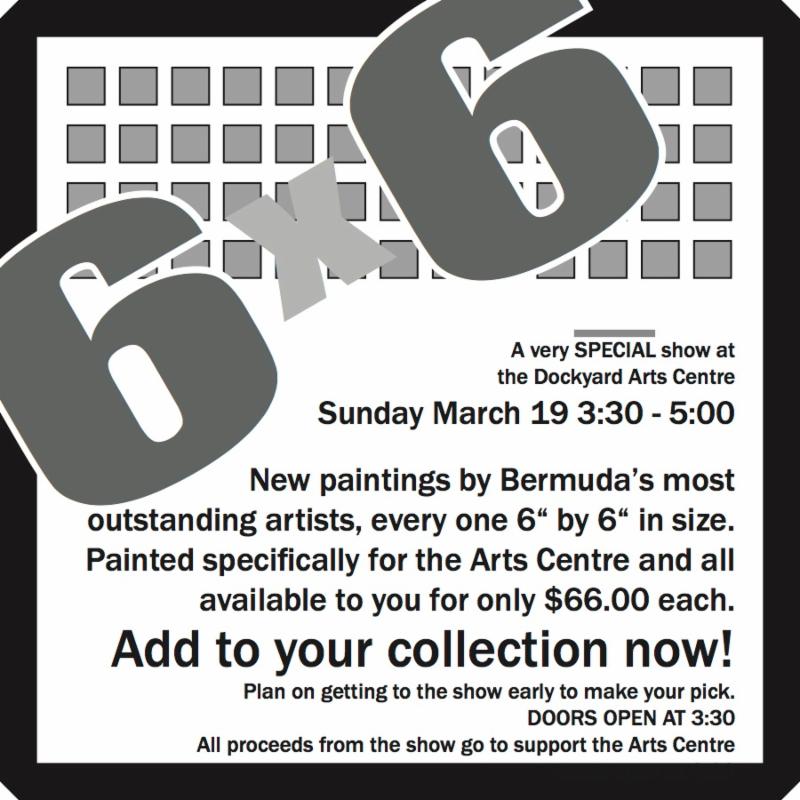 "To be fair to everyone attending, you may only remove 2 paintings at a time from the walls. Once you have made your purchase, you may then return to take another 2. This gives everyone attending a chance to own a little piece of Bermuda Art!
"There will be no pre-sales. We are posting photos of work as it comes in, and they can be viewed here."
The Bermuda Arts Centre is currently open every day from 11.00am – 4.00pm and admission to the event is free and wheelchair accessible. The shows run until April 21, 2017. For more information call 234 2809, email artcentre@logic.bm or visit artbermuda.com.

Read More About
Category: All, Entertainment