"Prove us right, make us proud, and thank you for helping us to make what I know will be the greatest America's Cup in history," was the message from America's Cup Bermuda CEO Mike Winfield at a gathering last night at the Hamilton Princess that brought the reality of the 35th America's Cup a step closer for the volunteers of the XL Catlin First Mates program who are the "warm welcome and smiling face we want the world to see".
The ACBDA said, "This gathering was particularly relevant given that it is Global Volunteer Week, and 250 Bermudians, and another 100 Bermuda residents are among those gearing up for four weeks when the eyes of the sporting world will be on the island.
"In all, the army of volunteers for the event will number some 600 people, coming from 32 different nations, speaking 36 different languages and ranging in ages from 18 to 87."
Among them are Olympians, NASA scientists and authors, all bringing a range of skills and knowledge to be used across 20 different areas, knowledge that Kate Hughes, the America's Cup Volunteer Program Manager, told a packed room was "highly valued".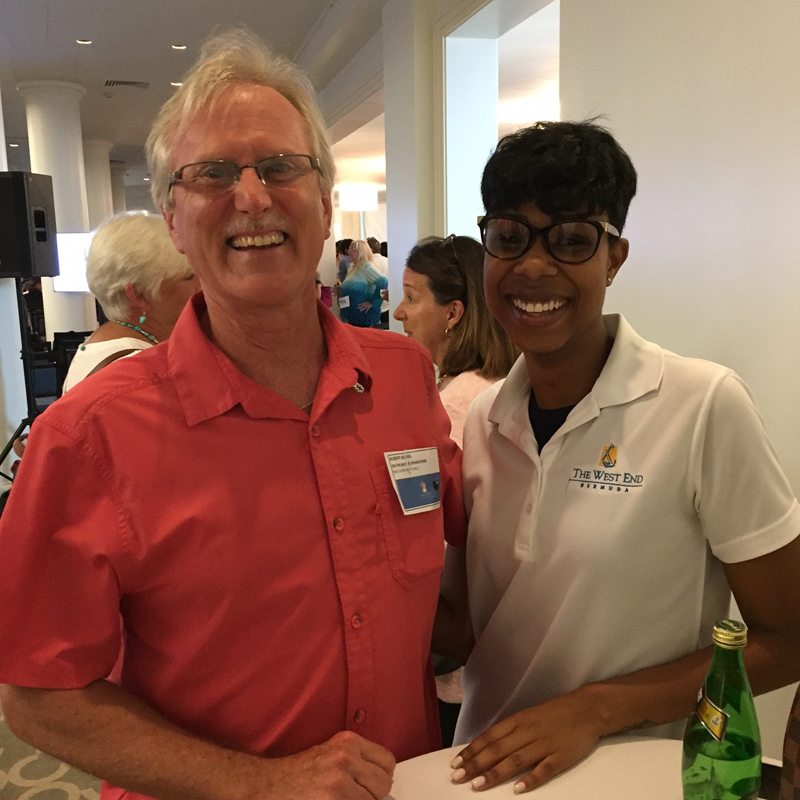 Not all the volunteers who will be involved in making the 35th America's Cup run smoothly were able to make the meeting, with some making their way from around the world, including people from South America, New Zealand, and South Africa. All, however, will hear Mike Winfield's message of how partnership and volunteering took an America's Cup dream and made it a reality.
"This event did not happen by chance, it happened by partnership," Mr Winfield told the gathered volunteers. "It has taken 160 volunteers working night and day to make this happen, it has been an extraordinary effort, and that in itself is a legacy for Bermuda. Your role is to take that message of excellence forward and I know we can rely on you."
Kate Hughes opened the meeting, where volunteers were given an insight into the sheer scale of work and time that has gone into the event, by thanking those that wanted to take part for being part of a "once in a lifetime opportunity".
After Mr Winfield, Sam Hollis, the America's Cup Event Authority [ACEA] COO who played an important role Bermuda's successful bid for the 35th America's Cup, talked about how he and his family had fallen in love with the island, but reminded the volunteers, "the front line" as he called them, of what lay ahead. "Bring your warmth", he told them and he added, "We've achieved nothing yet; it is all ahead of us."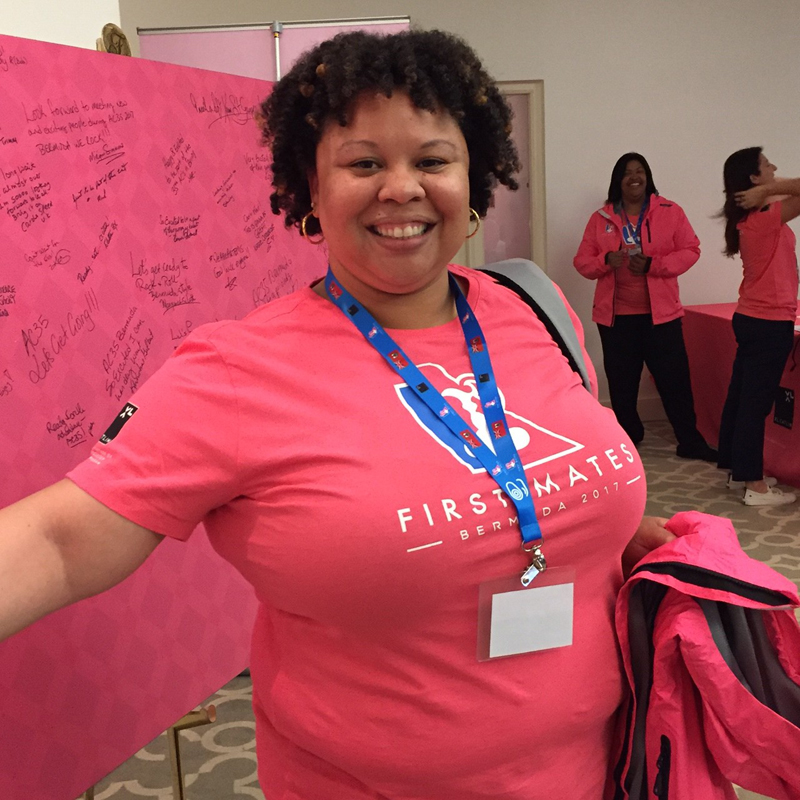 Organisers said, "While volunteering was the main element of the evening, the importance of sustainability also played its part. With all six America's Cup teams signed up to the 35th America's Cup Sustainability Charter, the entire event will be focused on leaving behind a positive legacy for the environment.
"Volunteers were told how they will be expected to help make that happen over the course of the 35th America's Cup by Jennifer Pitcher, the ACEA Community Outreach Manager.
"With plastic threatening the world's oceans at an alarming rate, the ACEA has eliminated any single-use plastics from the event. Similarly there will be no balloons, straws, or Styrofoam anywhere that the America's Cup and surrounding events are being held.
"Volunteers will be expected to help and encourage sustainable actions by; switching off equipment when not in use, conserving water, car pooling, or using public transport, and helping the public to sort waste at any one of the 23 waste sorting stations in the America's Cup Village."
"You are an extension of us, we are one team." Kate Hughes told the gathered First Mates.
"There may still be an opportunity for interested people to get involved by emailing their resume to firstmates@americascup.com. They will then be contacted with the next steps," the ACBDA said. "America's Cup Village ticket holders will enjoy the hospitality and help of hundreds of FirstMates volunteers. To book tickets online, go here."

Read More About