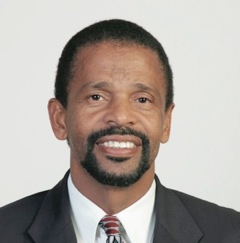 The PLP Parliamentary Group has endorsed Dennis Lister II as their choice for Speaker of the House, while Derrick Burgess was endorsed as their selection for Deputy Speaker, Premier David Burt confirmed this evening.
Premier Burt said, "At last week's meeting of the Progressive Labour Party Caucus, the PLP Parliamentary Group endorsed the longest serving member of the House, MP Dennis Lister II, as our choice to serve in the distinguished role as Speaker of the House for the next Parliament.
"Caucus also endorsed the second longest serving PLP Member of Parliament, Derrick Burgess, to serve as Deputy Speaker in the next Parliament.
"These two men have displayed unmatched dedication to our community over their decades of service. I have immeasurable confidence in their ability to lead and discharge the duties their positions require with respect and integrity.
"I know they will diligently handle all matters put before them in the House of Assembly and that they will continue to work in accordance with the guiding principles of fairness and justice."
Mr Lister was first elected to Parliament in 1989, while Mr Burgess was He was first elected in 1998.
The House of Assembly is scheduled to convene this Friday [Sept 8], when the 2017 Throne Speech will be delivered.
In describing the Speaker's role, the official Parliament website says, "The House of Assembly consists of thirty-six members, one of whom is elected by his parliamentary colleagues as the Speaker [Presiding Officer].
"Once elected the Speaker renounces all party affiliations and does not participate in any of the debates, his main function being to ensure that the rules of the House are observed and the order and decorum are maintained during meetings. He arbitrates on matters relating to procedure, decides on points of order and gives rulings where and when necessary."
Read More About