Military musicians from the Royal Bermuda Regiment [RBR] have wowed audiences at a major Highland festival and tattoo in Colorado.
The RBR's Director of Music Major Dwight Robinson was given the honour of taking the salute on Thursday night [Sept 7] at the Long's Peak Scottish-Irish Highland Festival at Estes Park by event president Dr James Durward.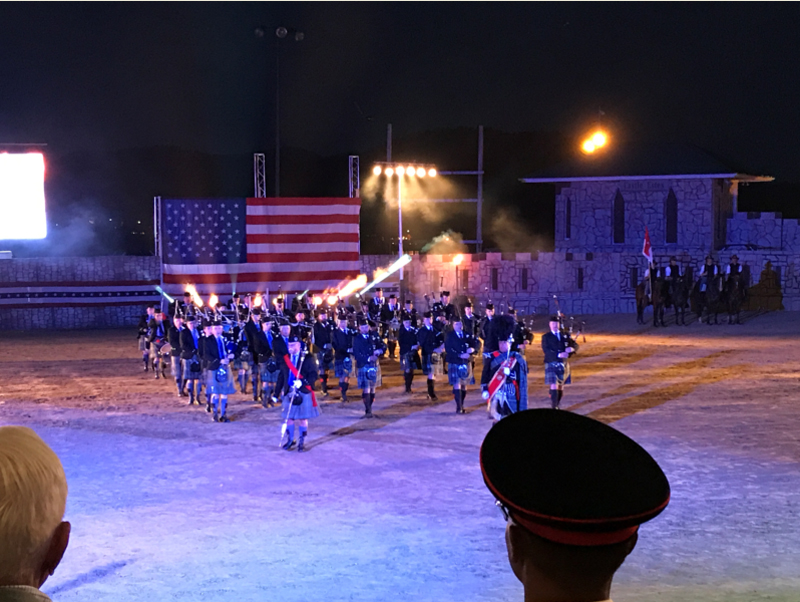 Maj. Robinson said, "I was very surprised and very humbled by Dr Durward's kind offer, yet equally proud to stand and represent the battalion and the peoples of Bermuda on this international stage."
The festival – which has run for more than three decades – included top bands from the US Marine Corps and US Army, as well as American pipe bands and traditional Irish musicians, with the RBR Band and Corps of Drums proved a hit with the crowds.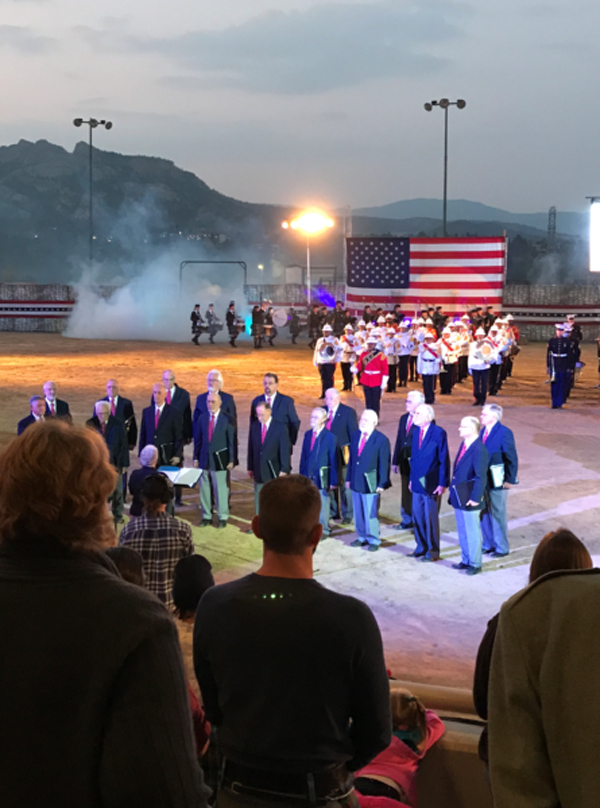 Lance Corporal Coshaun Evans invited the audience to join in on his 2017 soca-style release Run Road, which was transcribed for the band by Corporal Sheldon Fox.
Lance Corporal Jason Sukdeo, a trombonist, said the wind instrument players struggled a little with the thinner air in mountainous Colorado – but overcame the acclimatisation problems."
He said, "We performed much better than I thought, given the rehearsals back in Warwick Camp and here at the arena."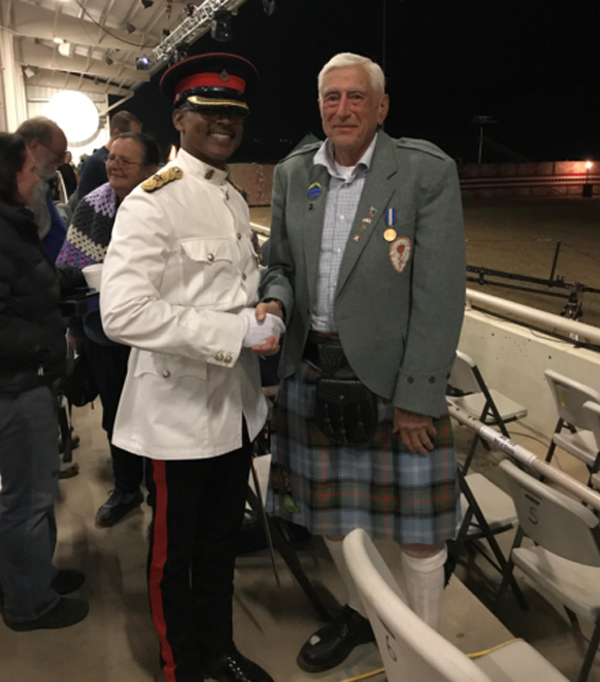 "The air is a lot thinner and I found myself having to blow a lot more than I would usually have to in order to carry that same note."
L/Cpl Sukdeo said, "We struggled a bit – but certainly when it came down to performance time, we showed up."
"The festival, which started last Thursday, ended yesterday and the RBR contingent, who gave six performances during the event, is set to arrive home today.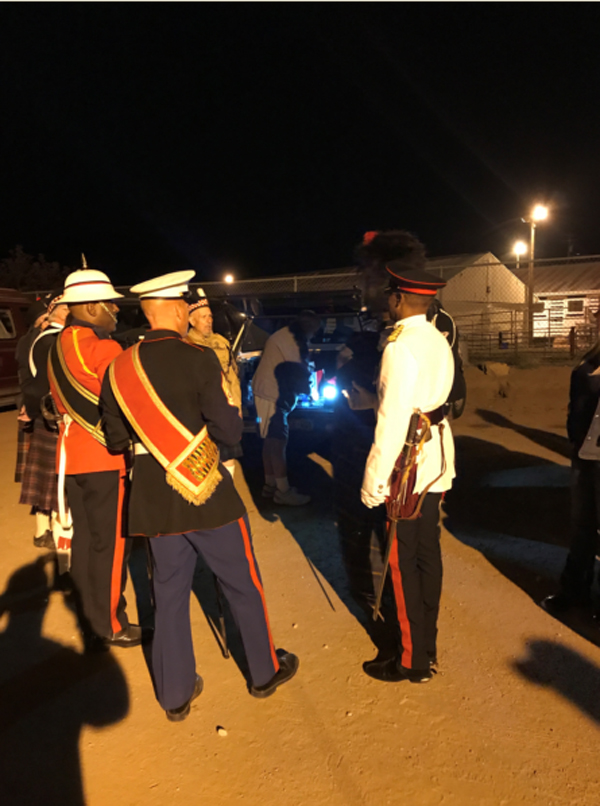 Read More About
Category: All, Entertainment, Music