[Updated] "No resolution had been reached this morning," in the ongoing industrial dispute on the Hamilton docks, Stevedoring Service confirmed at around noon today [Oct 23].
Stevedoring Services previously confirmed they "received notice of industrial action from the Port Workers' Division of the Bermuda Industrial Union on Thursday, October 19."
"The Stevedores have unloaded and delivered refrigerated containers [reefers] and will complete unloading of other perishables on Friday, ensuring that essential goods are available for collection," Stevedoring noted.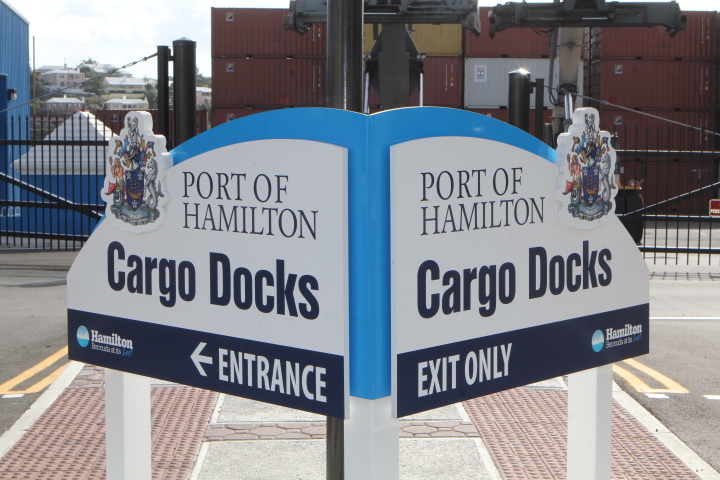 Update 5.36pm: Polaris CEO Warren Jones said, "There has been no change in the status of the ongoing Hamilton Docks industrial dispute which began on October 19, 2017.
"All essential goods have been off-loaded for collection. Two container ships left on Friday – one with only empty containers, and a second returning to its point of origin with all unloaded container cargo, except the essential goods.
"We can confirm there were no ships in dock over the weekend. The Oleander ship arrived today and the stevedores unloaded perishable items and essential goods.
"Negotiations are ongoing and we will update shippers and agents as the situation changes. We are unable to discuss specific personnel matters as a part of our company privacy policy. However, we will update stakeholders on relevant progress in today's negotiations."
Read More About