The National Museum of Bermuda has recently acquired the Finn dinghy used by the late Bermudian sailing legend Howard Lee in the 1976 summer Olympics in Montreal, where he became the  first black sailor to represent Bermuda in the Olympics.
The dinghy comes to the museum from overseas via the generous donation of Lee's grandson, Rockal Evans and with the support of Howard Pitcher of Somers Isle Shipping Line and Nick and Toby Kempe of Bermuda Forwarders.
Evans is currently vying to qualify in the 2020 Olympic Games in the same single-handed Finn class that his grandfather competed in.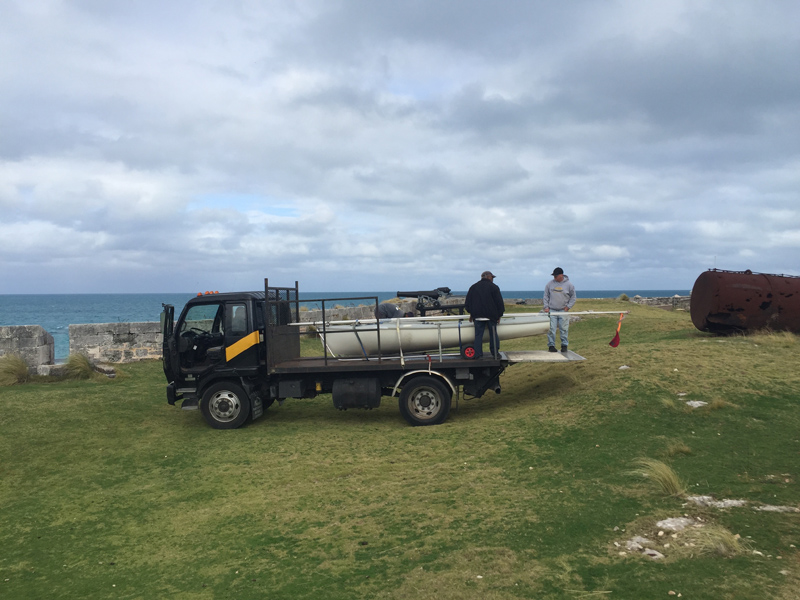 Currently training in Sydney, Australia, Evans stumbled across the dinghy while sailing in his first international regatta in Kingston, Ontario, 40 years after his grandfather participated in the 1976 summer Olympics.
At the regatta, Evans was approached by a man who bought the Finn post the Olympics and who offered to sell it to him and drive from Canada to Florida to ship to Bermuda. In late December 2017, the Finn made its way to Bermuda.
Elena Strong, Executive Director of the National Museum of Bermuda said, "We are thrilled to be given the dinghy which not only represents Bermuda's Olympic sailing history and celebrates a local sailing legend but it is accompanied with a serendipitous acquisition story linking two generations of Bermudian sailors. NMB wishes Rockal the best of luck in qualifying for the 2020 Olympics."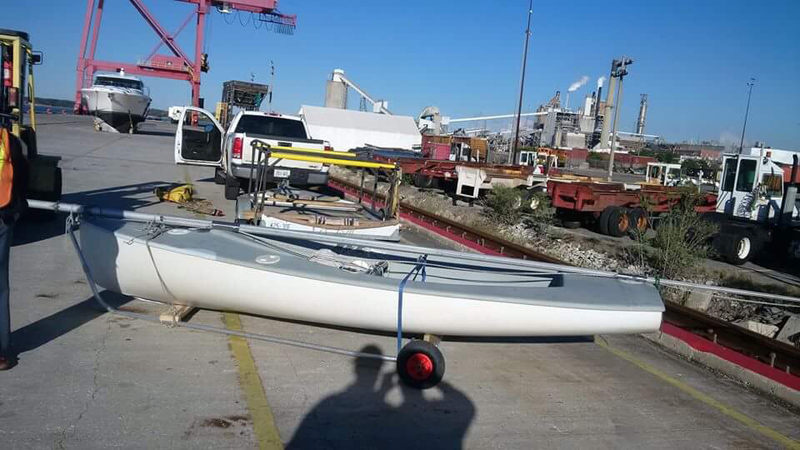 Howard Lee, who passed away in 2012, is remembered as one of the more famous sailors in Bermuda's history; an inspiration to many and heralded as a great ambassador for Bermuda.
Lee began competitive sailing at age 13 and enjoyed a long, distinguished career where he most notably became the first black sailor to represent Bermuda in the Olympics. In addition to the Finn class, Lee also sailed competitively in the Comet, Sunfish, and Laser classes.
In 1956 and 1957 he became just the fourth skipper to win back-to-back Long Distance Comet Races. Lee also had a passion for football and music. He was known for entertaining at the White Horse Tavern and Swizzle Inn, and also performed at outdoor venues such as Clarence Cove and Union Square for a variety of events.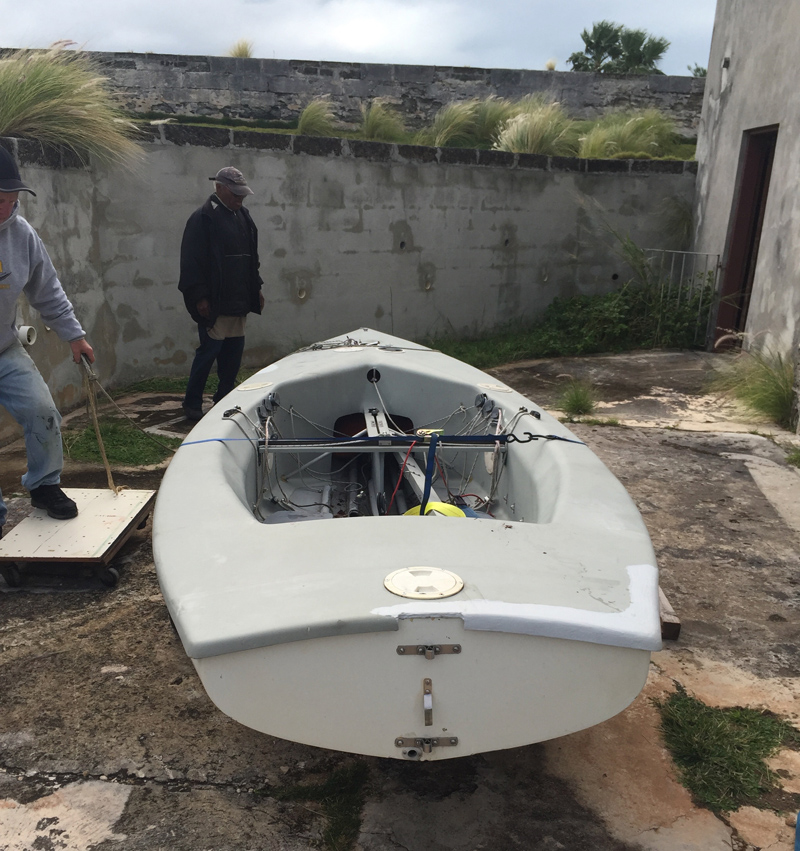 The Finn dinghy was first designed in 1949 by Rickard Sarby and first used as a racing class in the Olympics in 1952. From that point on, the Finn has been a staple in Olympic sailing, and is currently the longest serving dinghy in the Olympic regatta.
As such, the Finn is widely regarded as the world's premier dinghy for both tactical and technical single-handed sailing, making it the perfect embodiment of the Olympic ideal to many.
The dinghy will go on display in the near future at the Museum in the Boat Loft.

Read More About