In the fourth in a series of profiles of netball players who will be a part of the team representing Bermuda in the USA Netball U21 International Development Series being held in Fort Lauderdale, Florida from July 23 to 25, we spotlight Sélah Tuzo, a 14-year-old who plays in the Centre, Wing Attack and Goal Attack positions.
Special Thanks: To my Momma [Tanika White] because she's the reason I play netball today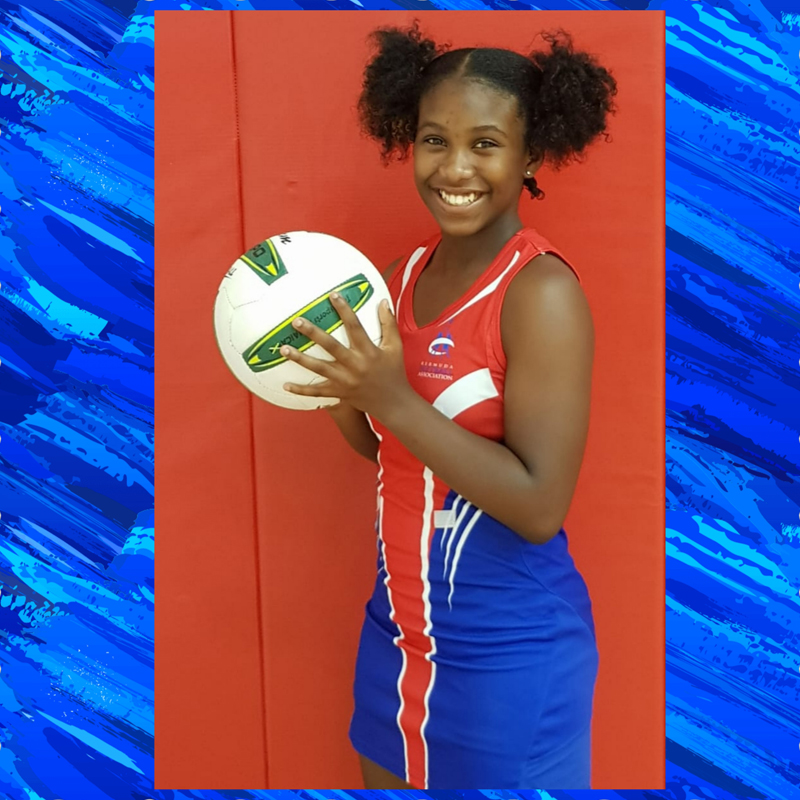 1. How does it feel to have been selected for the squad?
I'm overwhelmed with joy to represent my country for the second time in my netball career.
2. How will you prepare for the competition between now and July 21st?
I will prepare myself for the competition by training with my team and training by myself during my free time. I will watch netball games to improve my game play and make sure I eat properly to prepare.
3. When did you start playing netball and what prompted you to start?
I began playing netball at age 7. My Mom was and still is a coach, which made me very interested in the sport.
4. Do you feel the sport of netball gets enough support from the local community?
No, I don't think the sport gets the recognition it should. As this is the only all female sport in Bermuda and it is the least expensive sport your daughter can get into.
5. What are ultimate goals in life, both on and off the court?
On the court I hope to inspire young women to try to excel in any sport they choose, especially netball. However off the court I hope to be able to enjoy life and help others that struggle to help themselves.
6. If you had to, for some reason, have one non-netball player on your team, like a local politician/entertainer/public figure, who would you choose and why?
I would choose Terry Panyter, because I would like for her to play and experience it for herself: you can't knock it to you try it.
7. Which Bermudian athlete, coach or sporting figure do you admire most and why?
Flora Duffy because she is a female from Bermuda being recognized on an International level. I also feel she has a good spirit and is an excellent role model for all Bermudian girls for all sports.

Read More About