Premier and Minister of Finance David Burt will deliver a National Address tomorrow [July 19] at 6:40pm, which will be broadcast on local television as well as online.
The address will be carried by the Government's television station CITV, on One Communications channel 2 and Wow channel 102, as well as on websites including Bernews.
Premier Burt being sworn in at Government House on July 19, 2017: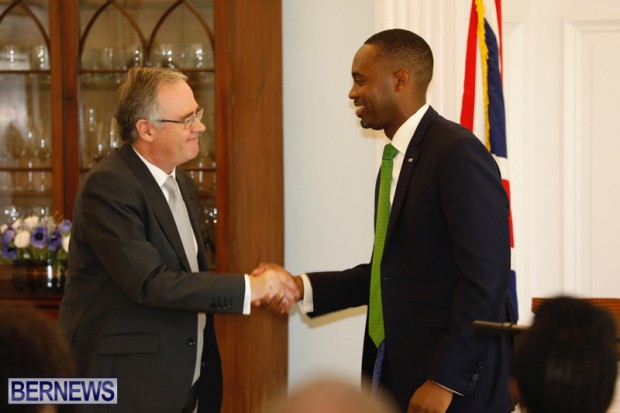 The Government said, "The Premier will give an overview of his first year in office, defining the successes and what the Government has put in place to build a better and fairer Bermuda."
Tomorrow will mark the one year anniversary of Premier David Burt taking office, as on July 19, 2017, he was officially sworn-in, becoming Bermuda's youngest ever Premier.
That followed after the PLP's victory at the polls in the General Election on July 18, 2017, which saw the PLP win 24 seats to the OBA's 12; claiming 20,059 total votes [58.89%] to the OBA's 13,832 votes [40.61%].
PLP supporters celebrating on election night on July 18, 2017:
Read More About