[Updated] The Bermuda Fire and Rescue Service responded to the Warwick Health Centre this morning [Sept 9] after receiving a report of a structural fire.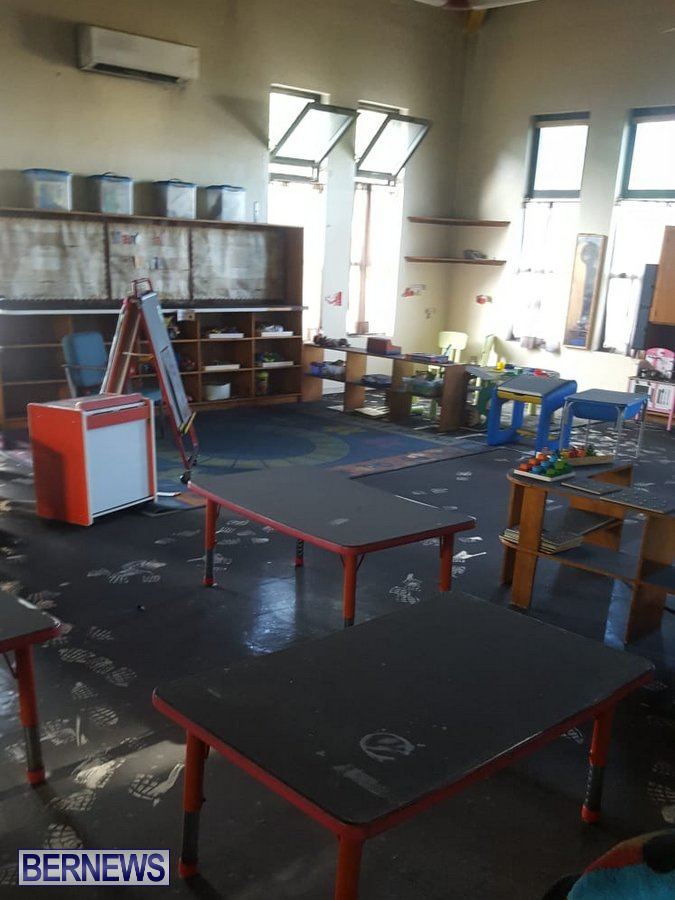 Bermuda Fire and Rescue Service Staff Officer Sergeant Allan Wilkinson said, "Fire dispatch received a call via 911 at 0714 reporting a structural fire at Warwick Preschool. Two firefighters entered the premises wearing breathing apparatus.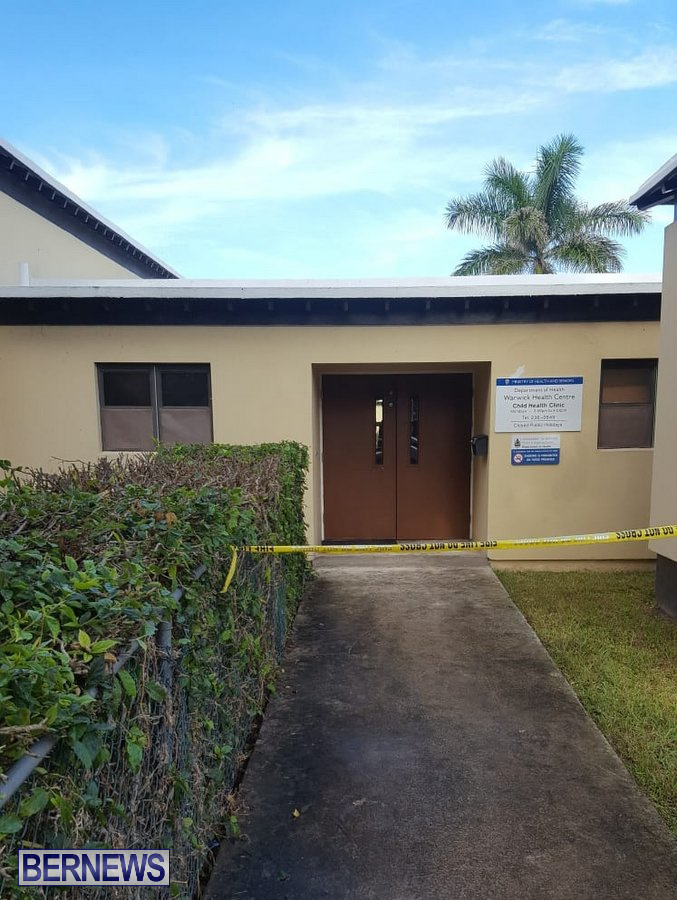 "Upon entry the preschool and clinic areas were heavily smoke logged. Firefighters focused their efforts on ventilation as the fire was smouldering. Inquiries are being made as the cause of the fire is under investigation."
Update 5.09pm: A Government spokesperson said, "The Ministry of Health has today advised that due to the smoke damage to the Warwick Health Centre and current investigation of its cause, the Warwick Health Centre will not be open for baby clinic services tomorrow September 10th and September 15th, 2018.
"The Ministry would like to apologize to the public for any inconvenience.
"Clients may attend the Hamilton Health Centre, 67 Victoria Street, Hamilton, between the hours of 2-4 while the clinic is closed.
"They may call 278-6460 if they require further assistance."
Update 6.35pm: A Department of Education spokesperson said that "Warwick Preschool will open tomorrow [September 10] for the first group of students who were scheduled to report on Monday, September 10, 2018. The second group of students will report on Monday, September 17, 2018 as previously arranged with parents."
"Acting Commissioner of Education, Kalmar Richards said; " I am very grateful to Department of Education staff, the Preschool Administrator and staff who were onsite since early this morning to assess the situation, implement contingency plans and notify parents."
Mrs. Richards added: "Any additional communication will be made directly with parents by the Preschool Administrator, Ms. DeRosa-Holder and her team."
Minister of Education and Workforce Development, Diallo Rabain, thanked the team for their swift response saying, "The Education team has responded swiftly by putting plans in place to provide a safe and clean environment for students. I wish to thank the administrator, staff and parents who have assisted with getting the school ready for our students."
Read More About
Category: Accidents and fires, All, News