News that legendary Bermudian actor Earl Cameron was highlighted by the BBC and UK Black History Month Magazine, Allied World staff volunteered at BAMZ, $20,000 was donated to support Bermuda Cancer & Health Centre's radiation therapy initiative, Azura Boutique Hotel & Residences welcomed almost 200 guests for a sneak preview, and more than 2,300lbs of trash was collected at a clean up were all some of the positive news stories from the past week.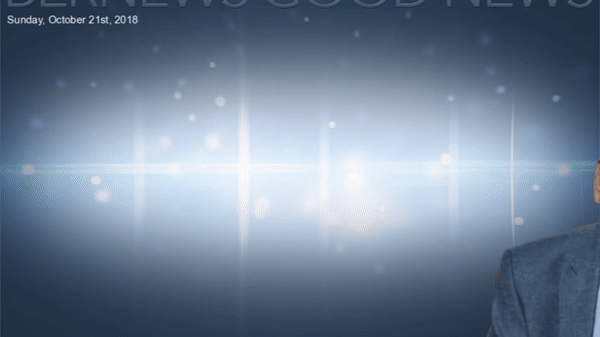 In additional good news, the Bermuda Gymnastics Association purchased new equipment, Aaliyah Nolan scored in a North Texas win, Reggie Lambe was named to the EA Sports Team of the Week, the Bermuda Children's Team won the CEA Dressage Challenge, and school children will receive coaching from some of the world's best rugby players.
Other good news stories included Tashun Simons officiating in the CONCACAF Nations Football League, Jonte Smith scoring in a Lewes victory over Hornchurch, and Padraic O'Shaughnessy scoring a try in the Netherlands.
We also posted various community photo galleries, including coverage of a field hockey double header, the BNAA Cross Country Chaplin Bay Race, the FA Challenge Cup First Round, the Fire Safety & Awareness Week Awards, Allied World staff volunteering at BAMZ, and the Partner Re Women's 5K Run/Walk.
In an effort to highlight some of positive news happening in our community, we supplement our standard morning and evening email newsletters with a special Sunday "Good News" email newsletter edition, and also produce a highlight video and article which strictly focuses on the positive news about Bermuda and Bermudians from the past week.
You can sign up to have the free newsletter delivered via email here, and/or access the links below. In addition, for those who like positive news, please feel free to visit our sister site ForeverBermuda.com, which seeks to showcase the best of Bermuda as well as provide information and listings for visitor related services.
Links to some of the 'good news' from the past week are below:

Read More About