With the digital evolution, it's essential that the role of the librarian expands, Youth Services Librarian Marla Smith said, explaining that local library services have expanded far past checking out books, with the library now providing services using technology and digitization.
The Minister for the Cabinet Office with responsibility for Government Reform Lovitta Foggo recently said, "One of the goals of this Government is to change the perception of careers in the Public Service. We want to attract, develop, motivate, and retain a quality talent pool that is committed to the highest standards of excellence."
One such person is Youth Services Librarian Marla Smith, who entered Government through the Public Service Bursary Awards Scheme, a programme that has supported many young Bermudians' educational pursuits with a view of preparing them to fill necessary technical and professional posts within the public service.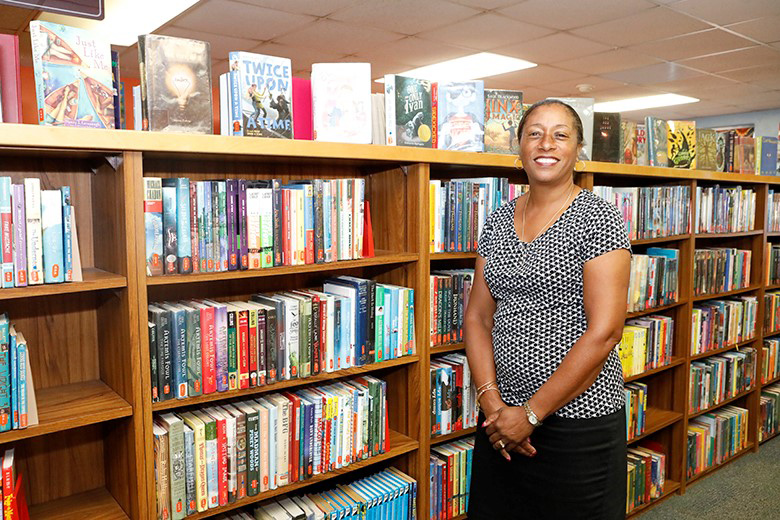 Mrs. Smith was eager to share her public service career journey in hopes of inspiring young Bermudians to pursue a career in Library Sciences.
"As the Youth Services Librarian, a post I've held for over 11 years, I am responsible for managing personnel, innovation, inventory and ensuring that all programming is and carried out successfully," Mrs. Smith said.
"Since I started, the Youth Library services have expanded far past checking out books; we now provide services using technology, digitization, offering weekly programming including yoga and first aid, and community outreach."
Mrs. Smith recalls her start in the public service as a summer student in the Department of Child Development, over 31 years ago.
Mrs. Smith said, "In 1987, a position as a Library Circulation Assistant became available, and I was keen to learn more about the library system and assisting with youth programming. Joining the library staff turned out to be fulfilling work for me, and as my passion began to grow, I decided to continue my studies within the field and pursue a Master's degree."
After completing her Master's in Education through a local cohort offered through Bermuda College, Mrs. Smith, also a recipient of the Further Education Award, also received the Public Service Bursary award and went on to complete her Master's in Library Science from Clark Atlanta University.
After graduation, Mrs. Smith was promoted to Head of Youth Services through the Government's succession programme.
Mrs. Smith says, "The Bursary award has provided such an invaluable opportunity for me. At the time, I was newly married and found out I was pregnant with twins, but because of the Bursary programme, I was able to continue, accelerate my course programme, and feel comforted in knowing that I had a guaranteed position, in my field with Government, upon my return."
Asked what advice she would share with potential bursary programme applicants, she says "Working in the public service provides its members a chance to further their education, secure employment, and be placed in line for succession planning, which can later turn into a promotion.
"Your network will grow tremendously, and you'll meet helpful and trusting mentors along the way. The lateral and vertical movement that the public service offers is unique and allows Bermudians to try a position and continue to work in a field that they are genuinely passionate about."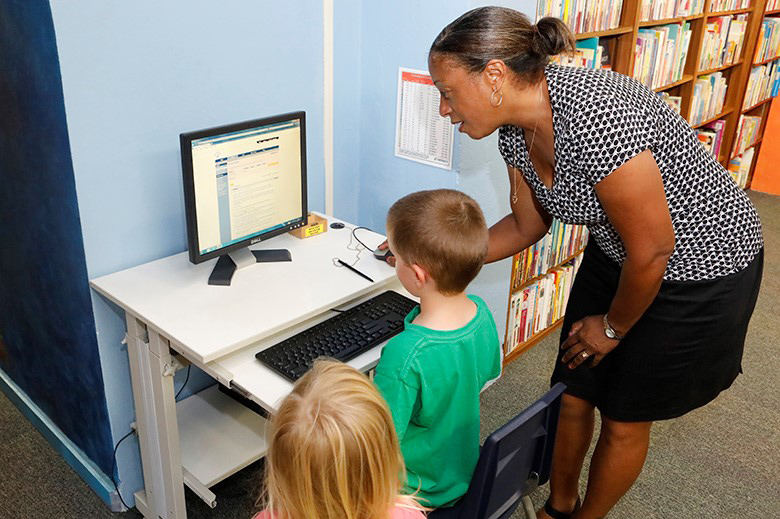 Mrs. Smith said she's also appreciative of the career development opportunities provided through the public service's human resources department. She says that it's vital that she takes at least a two courses throughout the year, as she believes in life-long professional development and learning.
"People are often unaware of the daily tasks of a librarian in 2018," she shared. "Our roles are very dynamic, filled with daily excitement. Additionally, libraries are not just repositories of books anymore.
"The Department of Libraries and Archives, of which The Youth Library is an integral part, provides our community's only free public access to computers along with the internet. We're finding that due to economic hardship, more members of our community are using libraries for research and work needs."
In today's digital age, university students and professionals are increasingly referring to online sources to complete school assignments and for work. Mrs. Smith notes that with the digital evolution, it's essential that the role of the librarian expands in order to keep pace with the demand for information.
Mrs. Smith points out that not only do librarians have the power to select and request reading materials that they deem most appropriate for the particular repository, but this also inherently qualifies them to be at the forefront of library integration to ensure improvements are made effectively.
Mrs. Smith concluded, "Bermuda's Youth Library and the public service as a whole have provided such a unique opportunity for me and continue to offer opportunities for youth both now and in the future.
"With having access to the most current technology, our succession planning program and the continuation of the bursary programme, there are no limits to what one can achieve while working in this organization. I hope that this initiative encourages younger Bermudians to take advantage of the Bursary program and hopefully navigate towards library services."

Read More About
Category: All, Entertainment, News