The cost to the Government for the services of James Guthrie QC for the recent same sex marriage appeal were just over $61,000 – his legal costs were $53,339.80, and his travel and accommodation costs were $7,848.21, the Government said this morning.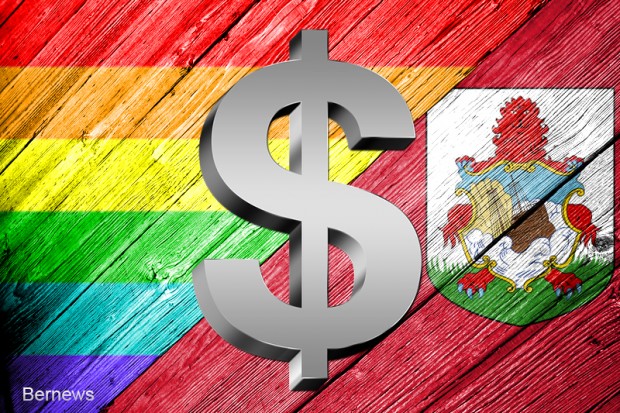 A Government spokesperson said, "The Minister of Home Affairs Walter Roban would like to make clear to the public that the figure of $400,000 which has been widely and repeatedly reported in the media as the cost to the Bermuda Government of the Appeal in the 'Attorney-General v Ferguson and Others' case, is greatly exaggerated, false and incorrect.
"On 26th November, the Minister of Home Affairs committed to the public that, once a final figure has been determined regarding the Appeal, he would provide that figure.
"Government is not yet aware of any costs filed by the opposing counsels, however we can report that the cost to the Government for the services of Mr. James Guthrie, QC totalled $61,188.01. His legal costs were $53,339.80; the remaining costs of $7,848.21 were for travel and accommodation."
While the costs for the QC, a British lawyer who traveled to Bermuda to handle the case, were $61,188.01; the overall cost to the Government for the appeal is likely to be higher, as they may have to pay the costs for local lawyers Mark Pettingill and Rod Attride Stirling, who successfully defended against the appeal, having represented the applicants of the original case.
On November 23rd, Bermuda's Court of Appeal handed down their ruling; with the Court dismissing the Government's appeal, marking the latest court victory for same sex marriage.
The ruling was, in effect, the third court ruling in favour of it, as same sex marriage was initially legalised following a Court decision in May 2017, then the Court ruled in favour of it again in June 2018 when a challenge was brought to the Domestic Partnership Act, and on Friday the Court dismissed the Government's appeal.
Having been through the Supreme Court and Appeals Court, the final possible place of appeal is now the Privy Council in England, and the Government said they "will determine its next steps within the prescribed period of 21 days in which any application for leave to appeal must be made."

Read More About