Bermuda's Dante Leverock appears set to leave the Estonian football team JK Narva Trans, as the team tweeted that they wish him good luck in his future career," which Leverock re-tweeted, saying, "Much love to the club, players and fans, good luck next season."
Leverock, who also serves as the Captain of Bermuda's National Football team, has been a stand out player for the Estonian team since he signed with them at the beginning of this year, scoring multiple goals and serving as a key part of their defense.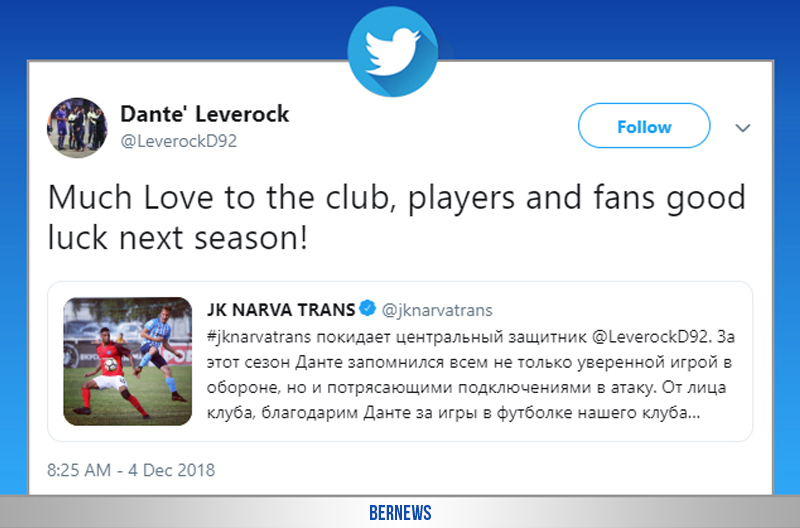 According to an auto translation, a tweet posted by the Estonian club said, "The JK Narva Trans central defender leaves @LeverockD92 [Dante's Twitter handle].
"During this season, Dante was remembered for not only a confident defense game, but also a terrific connection to the attack. On behalf of the club, we thank Dante for playing in the T-shirt of our club and we wish you good luck in his future career."
The auto translation of Narva Trans Facebook post added, "Dante has been remembered by everyone not only a confident game of defense, but also a stunning connections in the attack."
While it is unclear at this time what Mr  Leverock's next moves are, there is speculation the footballer may be signing with another team, and we will update as able with any further information that may become available.

Read More About