For the last fifty-four years, one of the oldest theatrical troupes in the US, familiarly known as Hasty Pudding, has been bringing its unique and somewhat unconventional yet infectious brand of satirical, pun-filled comedy to Bermuda.
Hailing from Harvard University, the cast and crew of Ivy League students stage an annual production featuring an all-male cast that adorns outlandish costumes and make-up and brings to life their latest epic saga in a burlesque musical spectacular. Performances are enjoyed every February and March in Cambridge, New York and Bermuda.
The Pudding's relationship with Bermuda began in 1964 when the Bermuda Football Foundation invited and hosted the troupe, with a little help from Pan Am Airways flying the Pudding students to and from the island. The ticket sales of the nightly performances would contribute towards the cost of sending the football club to Iceland for an invitational match.
2019 marks the 171st Hasty Pudding Production and the first year featuring female actors in the cast.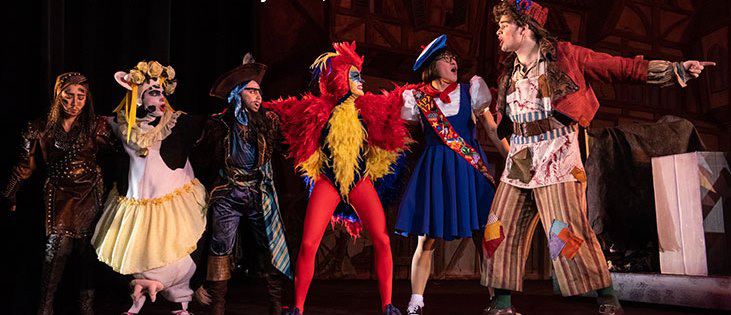 In explaining the change, Zachary Shalett, tour manager for this year's production, said, "The company has been discussing having gender-inclusive casting for decades. Over the years, we progressively made every other part of the company co-ed: the business staff, the tech crew, the band, the creative team.
"In the past, because cross-dressing is such an important part of our show to our audiences, the company was apprehensive to bring on all genders. However, we came to realize the opportunity we were giving up by not casting all genders. By not casting women, we were not only missing out on a pool of extraordinarily talented and hilarious performers at Harvard, but we were also missing out on the opportunity to add in more, not less, cross-dressing with males playing female roles and females playing male roles. We are now able to cast any role in the show with the best person at Harvard for the part!
"There were some who were apprehensive about the change before seeing the show. After watching the ensemble of remarkable performers, especially those that had been excluded from the casting process in prior years, the positive impact of the change was undeniable. Following opening night, we did not receive any negative feedback other than, "Why didn't we do this earlier?"'

"This year's Pudding production, "France France Revolution" is co-written by roommates Max Weiss and Michael Perusse, class of 2020," a spokesperson explained.
"Thanks to Queen Reina Terror and her evil regime, Paris is in ruins. When Reina's right-hand man Neville Letchaguardown seizes southern bovine Belle Rounderneck, the townspeople are fed up—and not just by baguettes!
"Town butcher Phil Aymignon leads them in la révolution with the help of devilish girl scout Selma Cookies and brainless blacksmith Jacques Ovalltrades. Meanwhile, Phil's love for Princess Theresa Sparkinme is challenged by their allegiances to opposite sides of the revolution.
"As Reina tries to send the Princess off to Siberia to wed Russian Prince Emmanuel Haftamarry, Theresa will have to choose between being obedient and following her heart. Will wacky mime Paul Ayvousfrançais stay loyal to Reina? Will pirate-parrot duo Barry Metreazure and Ivy Leevayecanfly ever find the booty they seek? Will Desdemona Lisa finally meet a man after being stuck inside that darn painting for the last 300 years?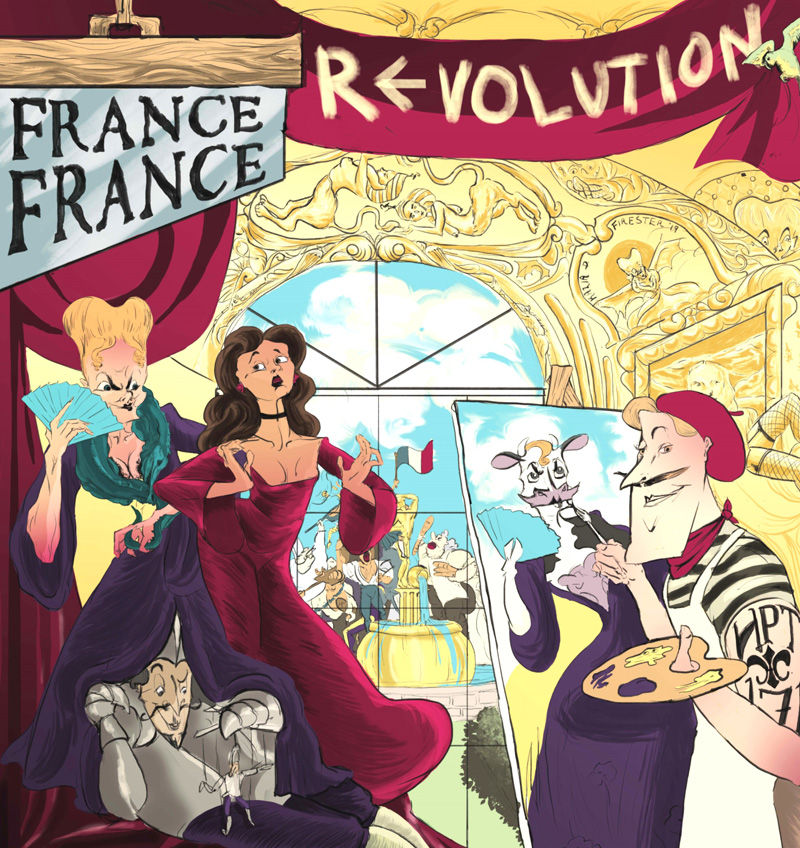 "Don't miss this opportunity to see a dozen men in dresses as their jokes and puns vary from seasoned slapstick to the entirely low-brow offensive.
"It's all in good fun though but local politicians beware as the cast has a long tradition of daring social and political commentary, never shying away from controversial current topics! The highly anticipated kick-line, a hallmark of the show, features the entire cast in identical, ridiculously endearing costumes, arm-in-arm, with kicking ability that would make any Rockette blush.
"Be on the lookout for the Hasty Pudding cast [in their full production regalia], crew and band on Tuesday, March 19th at 4pm as they are led by Hamilton's Town Crier, Ed Christopher, on their traditional stroll through the streets of the City."
The Hasty Pudding performances will be held at The Earl Cameron Theatre, March 20-22. Tickets are available on www.bdatix.bm. Adults – $32, Students – $22.
Read More About
Category: All, Entertainment, News