Bermuda Container Line Ltd.'s [BCL] new custom-built container and roll-on/roll-off vessel, M.V. Oleander, is expected to arrive in Bermuda from China on Friday, March 15th, with BCL saying it should be transiting Hamilton Harbor from between 3:15 p.m. and 3:45 p.m.
"The new Oleander is longer and wider than its predecessor, with new design features to improve heavy weather performance and accommodate Bermuda's ongoing and future importer needs," the company explained.
"BCL's new Oleander is as fast and is more fuel efficient at higher speeds. The biggest change is the extended garage space, which has almost tripled the vehicle's carrying capacity. This larger garage capacity will better accommodate the high demand for inside stowage protection for cars, trucks, busses, boats, trailers, machinery and other valuable special equipment.
The new Oleander at Yangzijiang Shipyard in Jiangsu Province China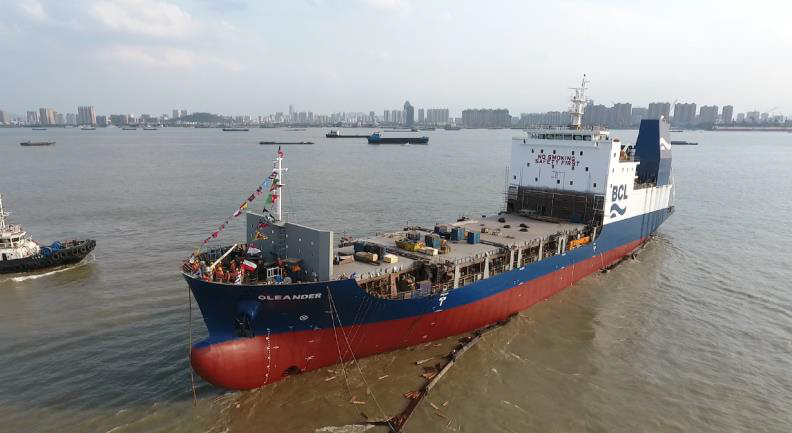 "The new Oleander can accommodate up to 456 twenty-foot containers, including 75 refrigerated containers. The ship is fully compliant with new global environmental emission requirements and ballast water treatment standards. The new vessel is also "LNG Fuel Ready" to enable a conversion to LNG fuel should future fuel economics warrant a change.
"The current Oleander has been renamed the Oleander III and has recently been sold. The vessel has ably served Bermuda's importing needs for 29 years. She will make her last voyage from Bermuda after the arrival of the new Oleander.
Computer generated image of the new Oleander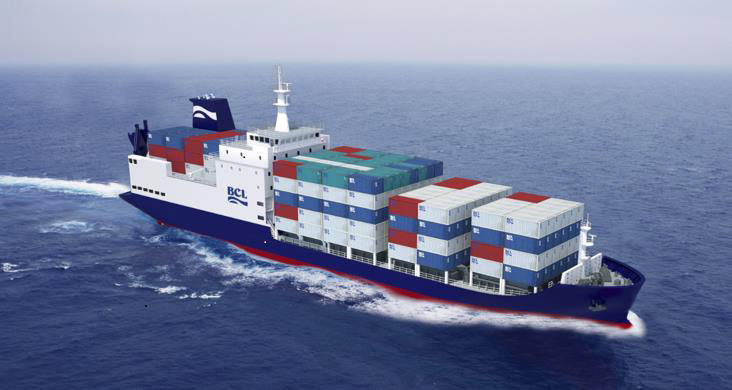 NGL Chairman, John Wight, said "The arrival of the new Oleander will be a very special occasion for the company and our shareholders. A christening ceremony and reception for shareholders and customers will be arranged to view the new Oleander later this year."
NGL President and CEO, Barry Brewer, stated "Bermuda importers require a reliable weekly schedule for their businesses. The arrival of the new Oleander represents the culmination of years of research, planning, designing and construction. We look forward to proving the service capabilities and performance of BCL's newest Oleander vessel."
Read More About