Hilgroves, Bermuda's newest auction and consignment gallery, will be hosting a four-day Flash Sale with part proceeds benefiting the Family Centre charity.
The Flash Sale will be held at 73 Reid Street, starting Wednesday, April 24 thru Saturday, April 27. Store hours will be from 10am to 6pm.
The Flash Sale will showcase estate pieces and unique one-of-a kind items including works of cedar. For every item sold, Family Centre will receive part proceeds to support their specialized programmes and services for vulnerable children and families in Bermuda.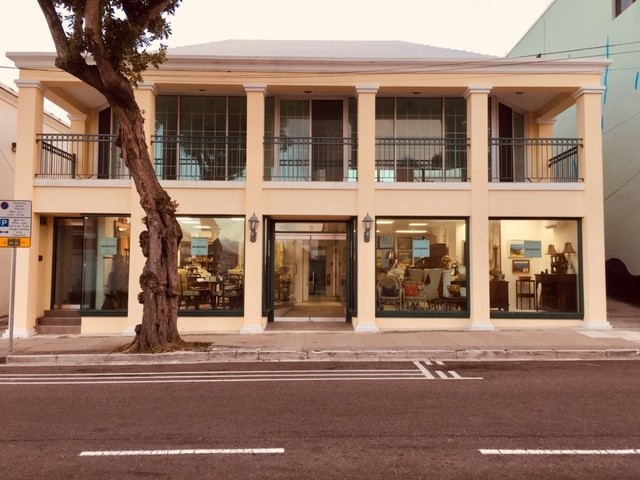 Raj Tolaram, Hilgroves' proprietor, is excited about the launch of the gallery's Flash Sale and notably its charity component.
Mr. Tolaram stated, "We are very excited about our Flash Sale. The items we are offering to our clients are unique and well worth the experience of coming in to look and find that special item that may wow you.
"Family Centre is a transformational charity that supports families and children. We strongly believe families are the most important pillars of our community and Hilgroves wants to assist families by supporting the work of Family Centre. Their programmes and services assist children and families to become healthier and reach for their dreams."
Martha Dismont, Executive Director of the Family Centre, said: "We received a call from Raj saying, we want to support the work that your charity does, and this is what we are thinking – Flash Sale with Family Centre receiving part proceeds to continue your work with families.
"Family Centre is deeply grateful to Raj, who understands our organization's need for consistent, and significant, funding in order to do the work that is required to service over 250 families per year."
"'Please know that when you make a purchase at the Flash Sale, you are purchasing an item that brings beauty and joy to you. However, your purchase does not stop there. You are also providing an opportunity for families and children to receive programmes and services that help to transform their lives'," concluded Mrs. Dismont.
Read More About