Warwick Academy and its Board of Governors held a ground breaking for their new Marine Science Facility on Wednesday, May 29.
A spokesperson said, "This presents an exciting new chapter in the school's long 357-year history. Warwick Academy has survived this long thanks to innovative thinking, flexibility, nimbleness in delivery and, of course, its people. This is a wonderful example of what is possible."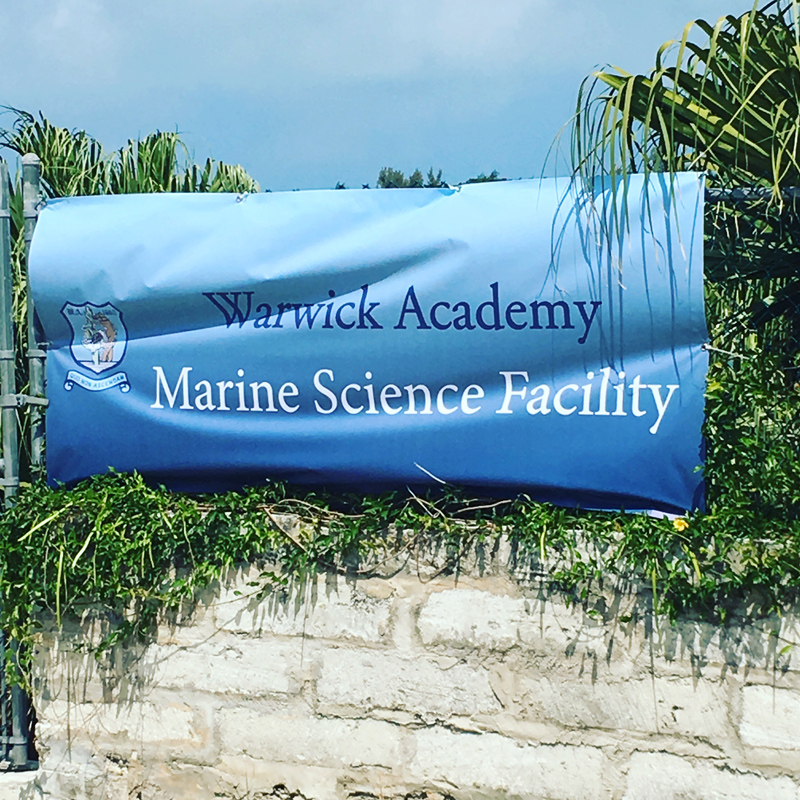 "Many students, now alumni, will have swum off the dock during their physical education lessons and some have explored the cave that is on the grounds. The cave was recently reopened and explored and this in itself presents another learning opportunity for the Warwick Academy students.
"When the school applied for a Foreshore License it was a Mr. Al Spearing who confirmed that when he lived on Hinsons Island and travelled to the school each day by boat he would disembark and embarked on the very dock some 60 years ago; and that it looked exactly the same as it does today. It is thanks to Head of Science Mrs. Jessica Young and science technician Mrs. Roz Wingate that the idea of a marine research facility was born."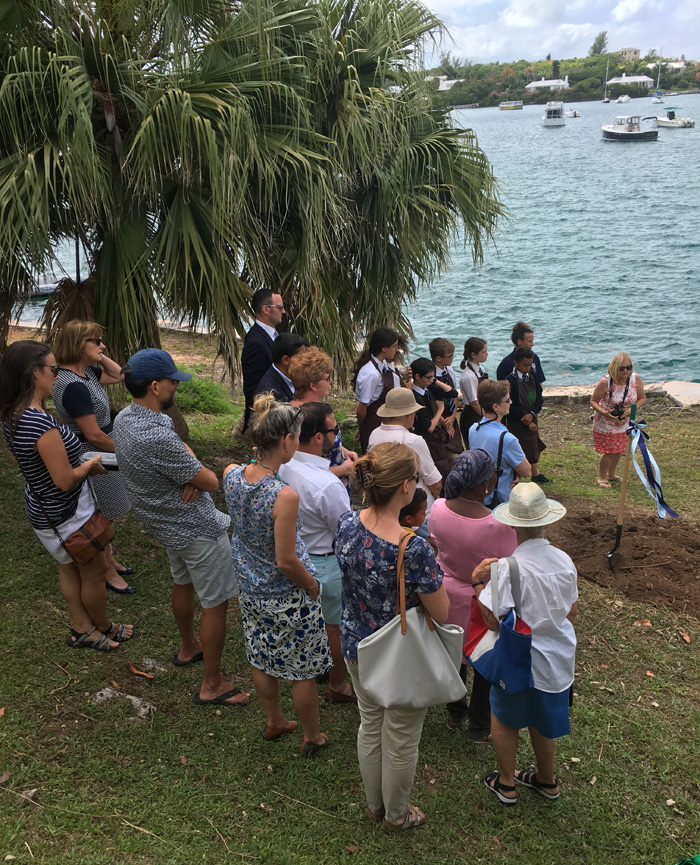 Principal David Horan said, "I would like to recognise Jess and Roz as well as the partners who have joined us on this journey and some of these whom we look forward to sharing our facility with in the future – Architects OBMI, JAG Construction, the Bermuda Institute of Ocean Sciences, well know environmentalist Mr. David Wingate; Paget Primary School, the Bermuda College and the Bermuda Aquarium, Museum & Zoo.
"Alumni Mr. Tim Patton and his son Campbell started the redevelopment process with the floating dock initiative to allow for easy access to the water for the students and the kayaking club. In addition, mention must be made of the initial development group that worked with us and was made was up of Mr. Colin Smith, Mr. Harold Conyers and Mr. Dek Froud; with Mr. Chris Malpas coming on board at a later date."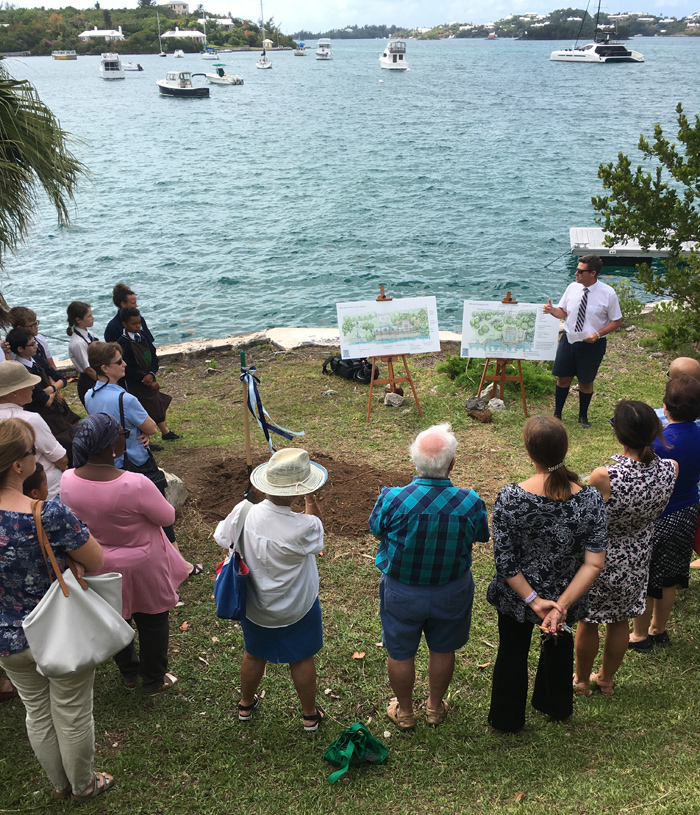 Mr. Horan added, "Significantly, it was students who inspired the thinking behind Jess and Roz's design and who continue to inspire us. Of particular importance is the Warwick Academy Natural History Club to the development of the facility. It has been this student agency that has accelerated at Warwick Academy in the last few years where students have been the agents of change.
"From our Eco Club reducing waste, conducting beach clean ups and changing our school to recyclable plates last year; leading to the formation of the Natural History Club with their composting, blue bird, environmental initiatives and dock work. They have recently starting the landscaping and growing the endemics that will be planted to regenerate the property. A big thank you to all of them. You inspire us."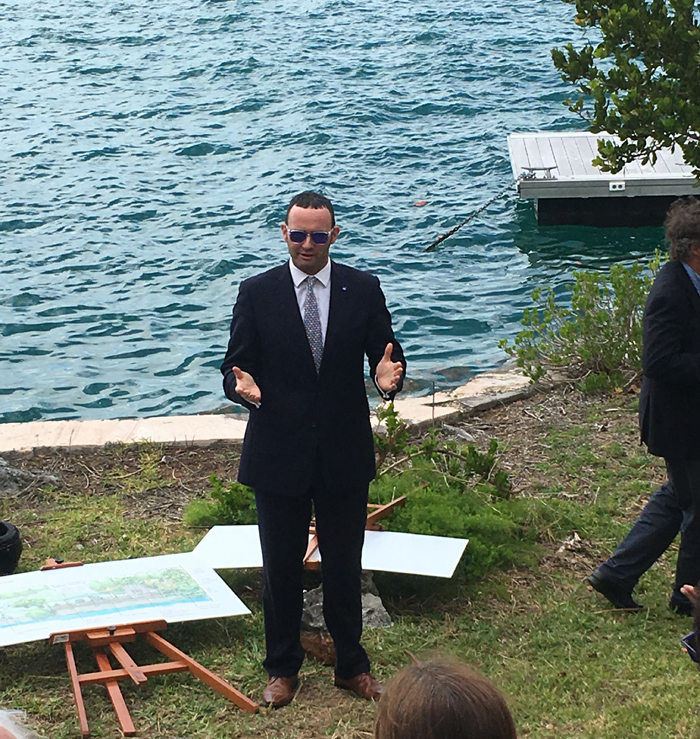 Mr. Colin Smith, Chair of the Board of Governors, said, "This special occasion, was made possible through many contributions and a commitment to educational excellence.
"We are truly fortunate to witness this milestone today following almost three years of mapping out the best possible use for this property while being sensitive to the environment. None of it would have been possible without our donors and we are grateful to every single one be it a $25 donation, to our lead donor AXA-XL and their Bermuda charitable unit The XL Foundation. Thanks also to Gorhams Ltd and Partner Re.
"We thank the many students, parents, teachers, retirees who believed in this mission to transform our waterfront property into a real interactive and one-of-a-kind educational experience that embraces our community outreach initiative."

Read More About
Category: All