In an "effort to better utilize the Library floor space, diversify Library programmes, remain innovative and serve a variety of learning styles," Warwick Academy has repurposed one end of the Library into a Library Makerspace.
A spokesperson said, "Library Makerspaces are informal, creative spaces where Library users can learn, invent, build and make in partnership with the Library and fellow makers.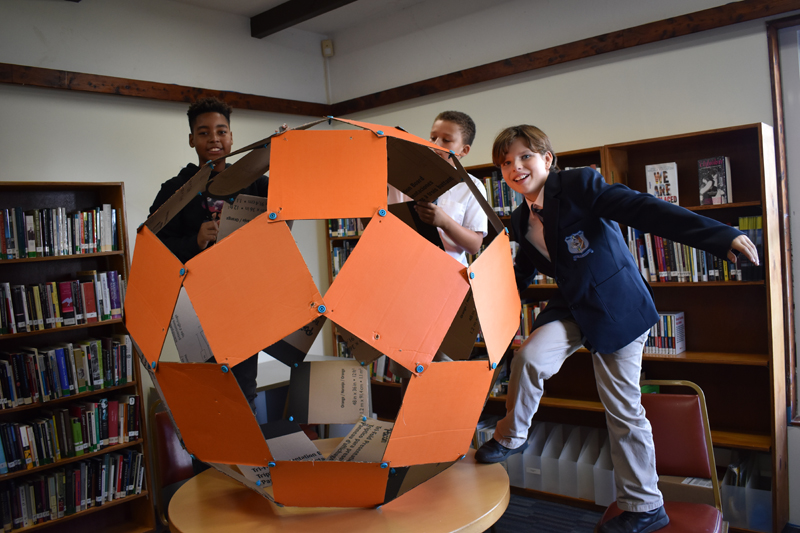 "By offering a Library Makerspace at Warwick Academy, the ultimate objective is to create a 'Making Movement' within the school which would capitalize on the benefits of learning by doing for both students and teachers.
"Initially this initiative is opened to students ages 12 and up during supervised slots, but then during the second phase of the project, the space will be used by classes and developing an engaging Maker programme linked to our existing curricula.
"Since its inception on November 1st, the Senior Library Makerspace has welcomed enthusiastic and committed student Makerspace champions, Danté Noel-Simmons, Zoraiz Umer, Celeste Candiolo, Lily Robertson, Zion Mills, Grace Flannery, Destiny Matthie, Christian Botelho, Benjamin Greenway and Isabel Hughes.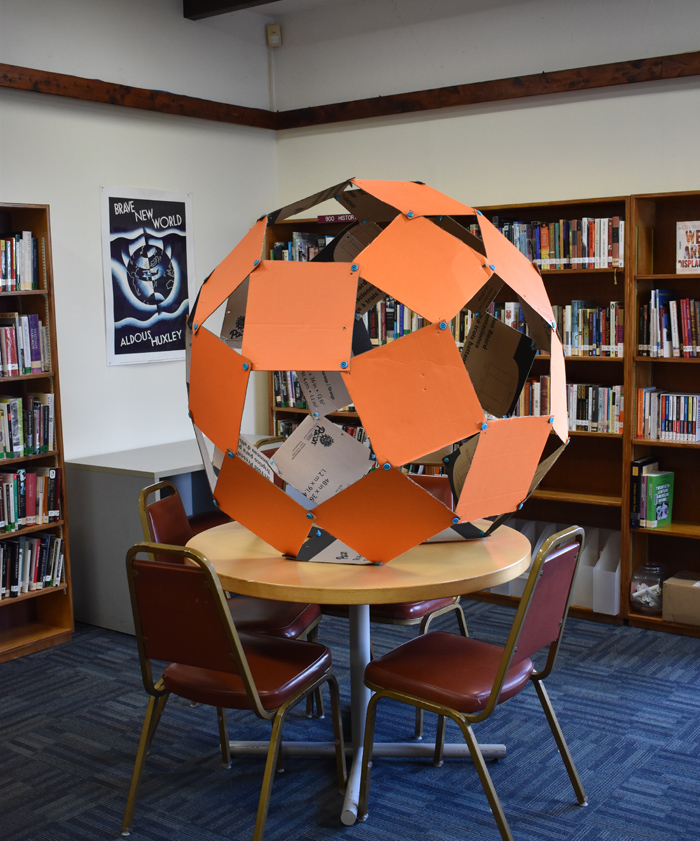 "As an introduction, all participants experimented with the creation of badges, using our pin making machine. They practiced operating the equipment with a pre-designed image, a Junior Librarian badge presented to primary student volunteers.
"They were then encouraged to design their own model and manufacture their own pin. This lead to interesting conversations about infringing copyright laws when borrowing images from the Internet. Our latest creation involved recycled cardboards, geometrical shapes and child-friendly tools called Makedo.
"Students worked collectively on a giant windball designed by Japanese Master maker Tanaka Satoshi. The oversized structure is currently sitting in the middle on the Makerspace ready to be released on the field after the Christmas vacation.
"In the New Year, more challenging projects will be introduced to our young creators as we will open our Sewing station and our Media production area. As they progress though Makerspace activities, our novice Makers learn to problem-solve and collaborate to improve the finished product. Students across the ages and interests are loving this new area and are thrilled to challenge their creativity and skills."

Read More About