Bermudian Rodney Smith Jr continues to see his charitable efforts earn media attention, with CNN recently featuring the young man and his undertaking of gifting those in need with lawn care services.
The CNN story said, "Rodney Smith Jr. found his purpose the day he came across an elderly man struggling to mow his lawn, and pulled over to help.
"That night, I decided to mow lawns for the elderly, disabled, single moms and veterans," Smith told CNN.
"Today, that idea has expanded. This summer, Smith is traveling to all 50 states to mow lawns for people who need help – for free.
"The Bermuda native graduated from college with a degree in computer science, but wanted a change. He decided to pursue a master's degree in social work in Huntsville, Alabama. It was in Huntsville that he started by mowing lawns for free.
"He made a goal – to mow 40 lawns by the end of winter. But he reached his goal so quickly, he decided to up the number to 100. It took him a month and a half to get there.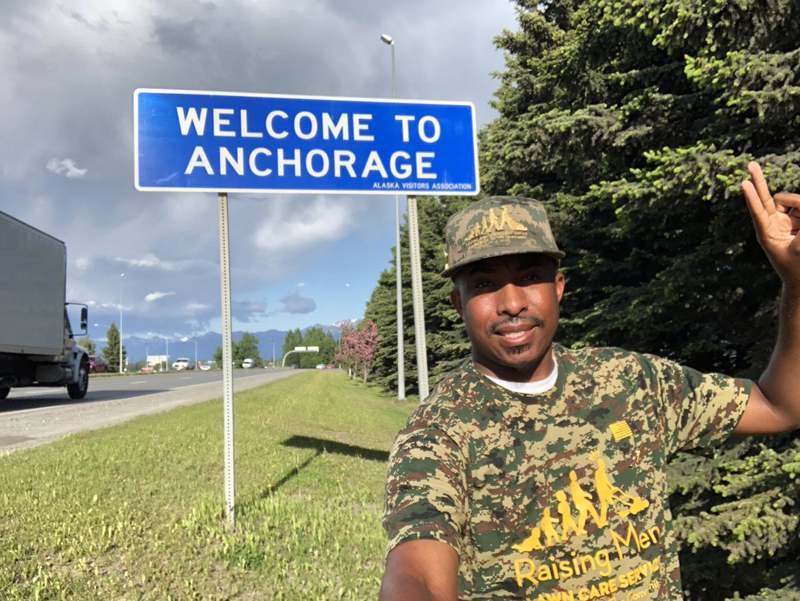 "This inspired him to start the Raising Men Lawn Care Service, a foundation that not only mows lawns for those in need but also works to inspire young men and women to make a difference.
"This is what I believe my purpose is in life," he said.
"Last year, Smith, 28, decided to try something new – travel across the country to mow lawns for people in need. In May of 2017, he began his first trip to mow lawns in all 50 states, which he called '50 States 50 Lawns'. One year later, he's doing it again, but this time, he's mentoring kids along the way.
You can read the full story here on CNN.
Read More About