No one was hurt in Saturday's [June 1] collision on North Shore Road in Hamilton parish, according to police.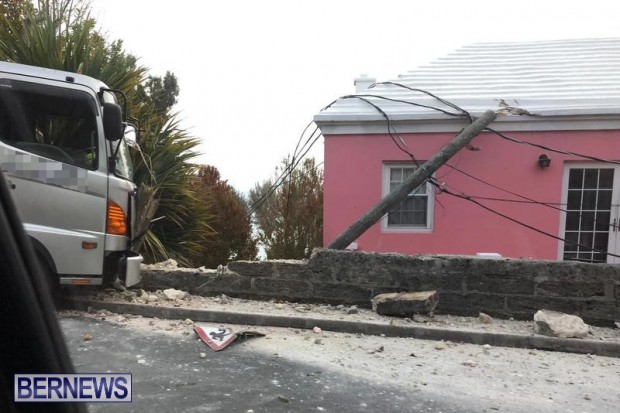 A police spokesperson said, "It has been confirmed that no one was hurt when a sanitation truck crashed through a wall, bringing down a utility pole on to a home in the North Shore Road, Cottage Hill Road Hamilton parish area around 6:25am Saturday, June 1st.
"However, the sanitation truck, the utility pole, the home and the wall were all damaged in the single vehicle crash.
"At first it was believed that two utility poles were damaged – however it was later clarified that it was only one utility pole.
"The patience and cooperation of the motoring public traveling through the area following the crash was greatly appreciated."
Read More About
Category: Accidents and fires, All, News