Recently, the Minister of Labour, Community Affairs and Sports, Lovitta Foggo recognized the latest graduates of the Department of Workforce Development's [DWD] Restaurant Server Programme.
During a brief ceremony at the Ministry Offices, Minister Foggo officially presented seven individuals with their Restaurant Server Certificate and official Pins from the international recognized American Hotel and Lodging Educational Institute.
Minister Foggo and the graduates of the latest Restaurant Server Certification programme.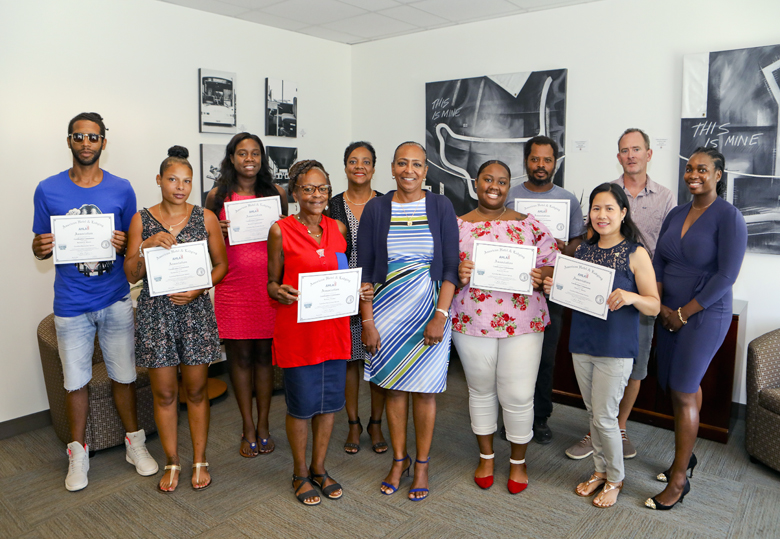 On the occasion, Minister Foggo said, "I am extremely pleased to congratulate each of you on your accomplishment.
"Our aim is to support and foster more partnerships with the restaurant and hospitality industry to train and increase the talent pool of Bermudians. This government is committed to providing you and other Bermudians with access you need to achieve your career goals, and we salute your success."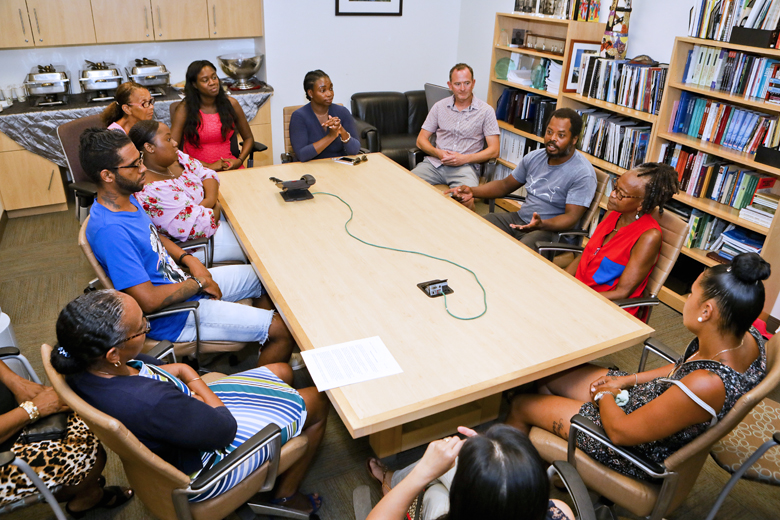 The Restaurant Server Programme is an ongoing training collaboration with Take Five Ltd. and the Department of Workforce Development. And Minister Foggo extended her "thanks and appreciation" to Take Five for their valued partnership.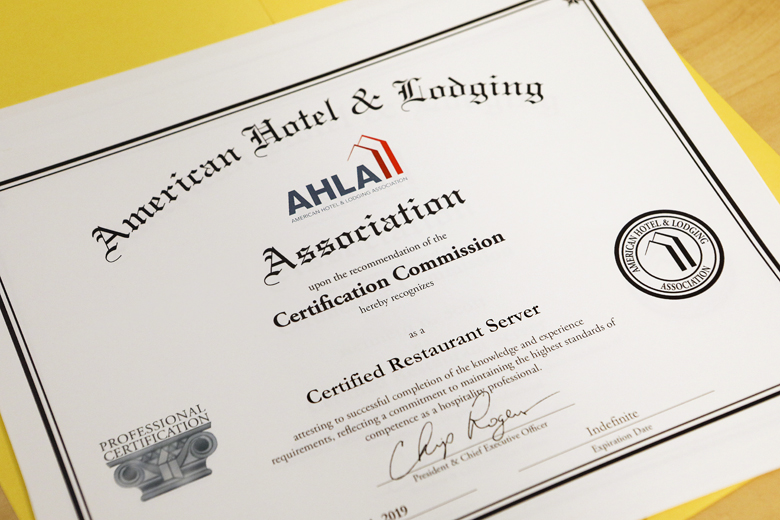 Minister Foggo concluded, "I wish to take this opportunity to also recognize Take Five Ltd. for their dedication. Only by working together will we continue to pave the way for Bermudians to ensure that they are prepared to meet the current and future needs of the local and global restaurant and hospitality industry."
Read More About