The inaugural FootSail Soccer Invitational was held recently hosting players visiting from Putnam Science Academy and Berkshire School, and with games being played at the National Sports Centre and BAA field.
A spokesperson said, "80 football players, coaches, administrators and family members from Putnam Science Academy and Berkshire School descended on Bermuda from August 12th through August 18th to participate in the Inaugural 2019 FootSail Soccer Invitational.
"Both squads participated in a series of highly competitive matches against the Berkeley Institute and the U-15 and U-20 Bermuda Select teams, with games being played at the National Sports Centre and BAA field.
"The visiting teams used their stay as a pre-season exercise, training daily and playing 3 matches each. In addition to the 8 matches, both squads were hosted daily by the Southampton Rangers CC where they participated in early morning training sessions. Both squads included Bermudian student/athletes.
"Putnam Science Academy players and coaches were eager to 'giveback' and joined Anne Hyde from Keep Bermuda Beautiful[KBB] on a beach cleaning exercise at Long Bay Beach.
"Both Putnam Science and Berkshire School players and coaches continued their community service outreach spending hours cleaning railings and clearing trails at WindReach Recreational Village.
"The partners of FootSail, Ltd. have been involved with assisting local boys and girls secure academic opportunities at a number of US Boarding schools and universities for over 15 years now and see the Invitational as a continuation of those efforts.
"FootSail thanks their sponsors Dunkley's Bermuda [Aquafina & Gatorade]. Additionally, they would like to thank the staff at Warwick Camp, Alfie Eve Catering, Jason Wade & Ezekiel Stoneham the executive members of Southampton Rangers club for allowing us access to their field for training during the cricket season.
"Also Kevin Bailey and his group of taxi owners/drivers, Coaches and Players from the Berkley Institute, Coach Andrew Bascome and ABC Football School, the players and coaches from the Bermuda National Academy and senior and junior officials from the Bermuda Referees Association, the St. Johns Ambulance, the Bermuda Tourism Authority and the staff at the National Sports Centre, and our videographer Jonathan Talbot [JROC Communications]."
Ezekiel Stoneham [S'Hampton Rangers executive committee member], Ivan Damulira [Putnam Science Academy coach] and InTheKnow host Dennis Zuill during a training session at Southampton Rangers Club: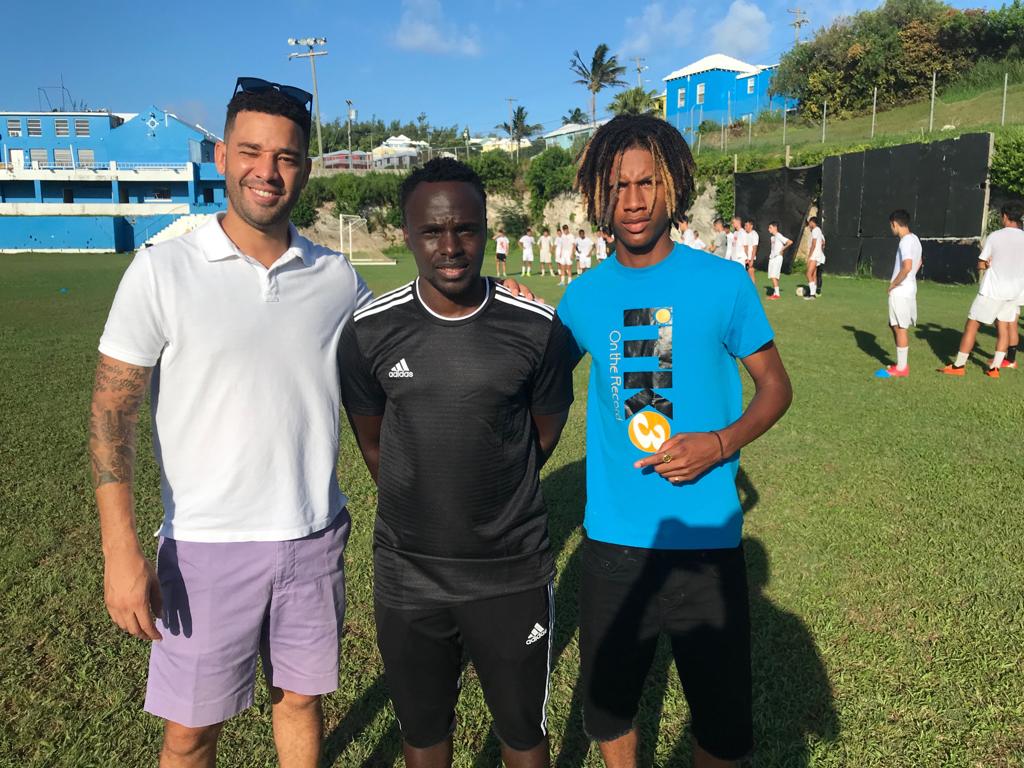 Putnam Science Academy, Berkeley Institute & BFA Junior Officials at the National Sports Centre's North field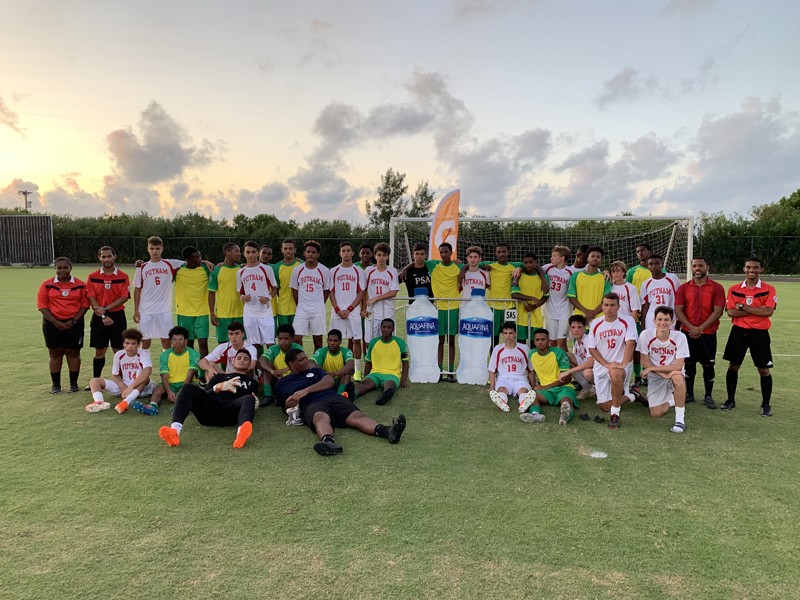 Putnam Science Academy & BFA Junior Officials in front of the National Sports Centre's Pavilion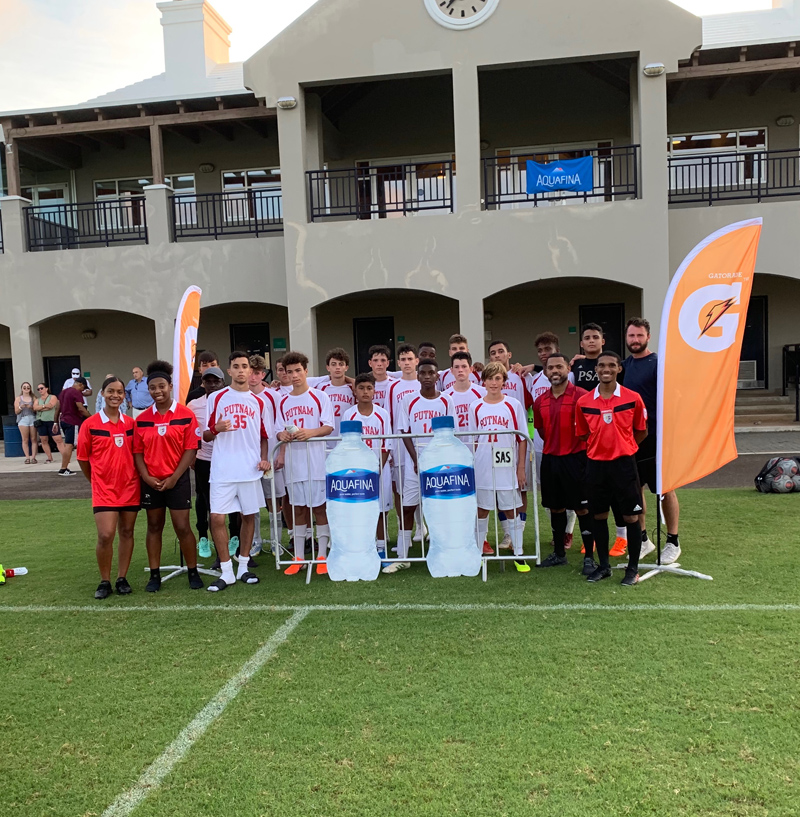 Putnam Science Academy took part in a KBB [Keep Bermuda Beautiful] cleanup at Long Bay Beach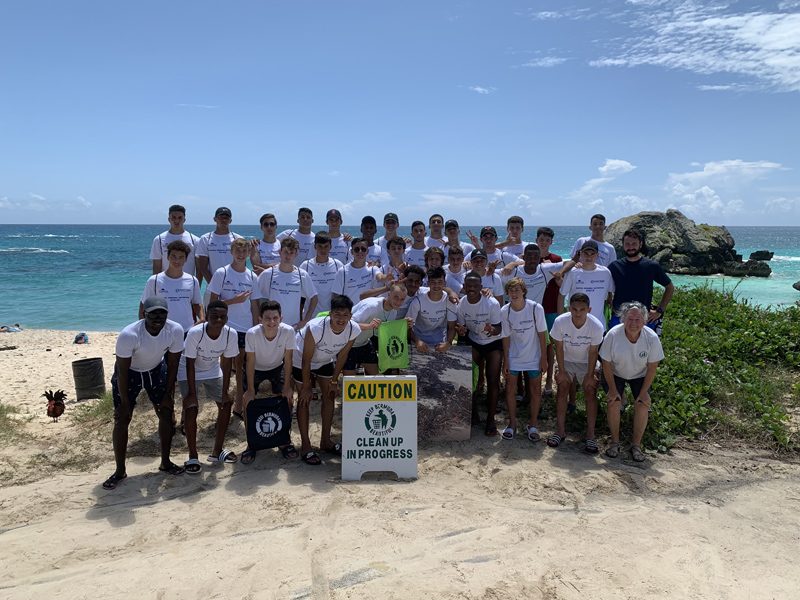 Putnam Science Academy outside the WindReach Recreational Village's riding stables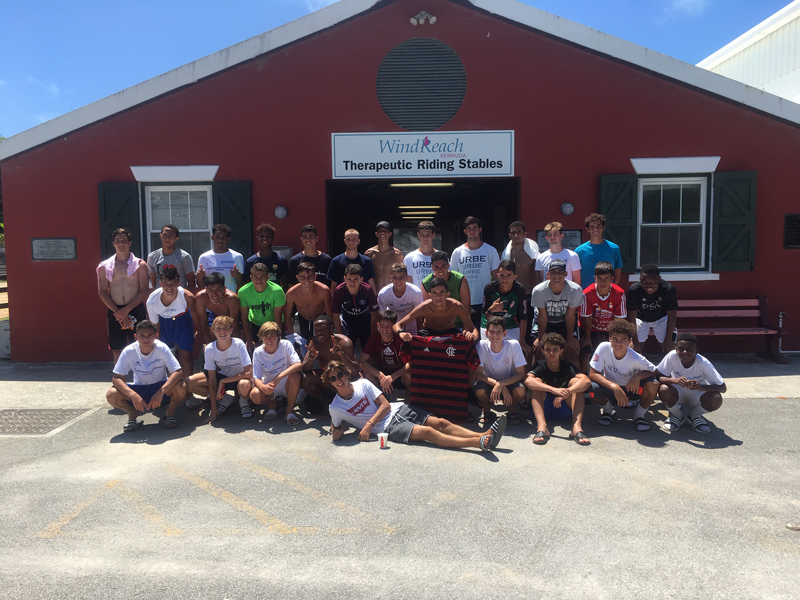 Read More About