[Updated] Premier David Burt and members of the Cabinet welcomed Jessica Lewis today to congratulate her on her recent showing at the Parapan Games in Peru, where she won three medals and set one new Parapan record.
Ms Lewis claimed a gold medal in the 400m, won a silver medal in the 800m, and then raced to victory in the 100m race, claiming her third medal in record setting time, which the Premier called an "absolutely huge feat."
Video of Ms Lewis receiving the gold medal for the 100m at the Parapan Games:
She came into the race as the defending gold medalist and reigning Parapan record holder, and proceeded to set another Parapan record, breaking the old record of 17.67 seconds, which she set back in 2015.
The three medal wins marks the most successful ever showing by Bermuda at the Parapan Games.
The Premier said she has made everyone in Bermuda extremely proud, and the Minister of Labour, Community Affairs and Sports Lovitta Foggo presented her with a recognition certificate and a cheque for $10,000 in honour of her accomplishments.
Live video replay of today's cheque presentation:
Ms Lewis — who ended last year by holding the #1 world ranking in the women's 100m T53 — is widely considered to be a medal contender for the 2020 Paralympic Games in Japan.
Update 7.35pm: A Government spokesperson said, "Earlier today a celebratory motorcade for Paralympian Jessica Lewis arrived at the Cabinet Building where she was welcomed by Premier the Hon. David Burt, JP, MP, Sports Minister Lovitta Foggo, and members of Cabinet.
"Today's event was arranged by the Bermuda Government to celebrate Ms. Lewis' recent success at the 2019 Parapan American Games. During today's ceremony, Premier Burt and Minister Foggo, presented Ms. Lewis with a cheque for $10,000 and a Certificate of Recognition in honour of her accomplishments."
Speaking at today's event, Premier Burt said, "It was a great accomplishment to win a silver medal in the 800 meters at the 2019 Parapan American Games in Peru, but to also secure 2 gold medals in the 400 meters and the 100 meters is a huge feat!
"You are an amazing athlete and a testament of hard work, dedication, and perseverance, and we have watched you develop into a world class athlete. You are a true ambassador for Bermuda!"
Minister Foggo added, "On behalf of the Ministry of Labour, Community Affairs and Sports, I wish to extend our huge appreciation to you for being such an amazing champion for Bermuda. We have watched Jessica excel as a paralympian and para-athlete, and we have all been moved and inspired by your courage and your determination.
"You have broken down barriers, broken records, and amassed gold, silver and bronze medals in your disciplines. But more importantly, you have won hearts both here at home and around the world!
"I know that I speak for everyone by saying that we are just in awe of you and your accomplishments. Congratulations again and we wish you well in your future endeavours."
Also on hand today were, Director of Youth and Sport, Mr. Norbert Simons, members of the Bermuda Olympic Committee, Ms Judy Simons, Bermuda Olympic Association President, Ms Ann Lindroth Bermuda Paralympian Association President, Ms Jennifer Southern, Bermuda Paralympian Association Secretary General.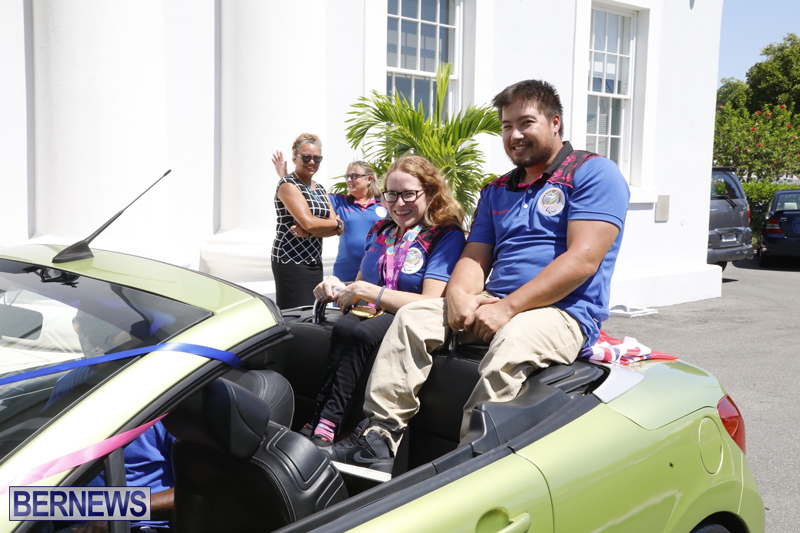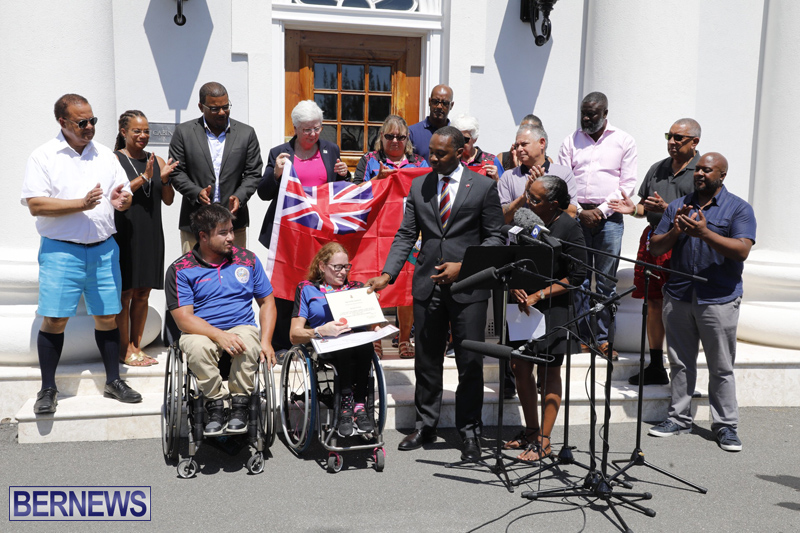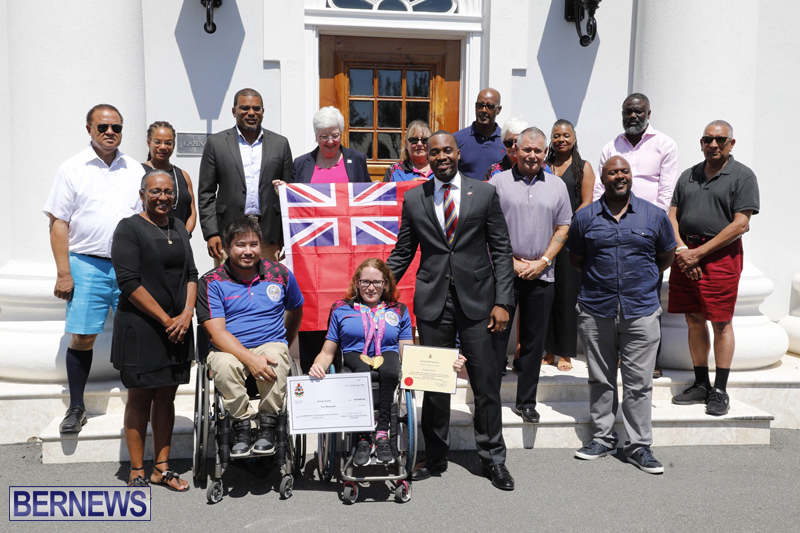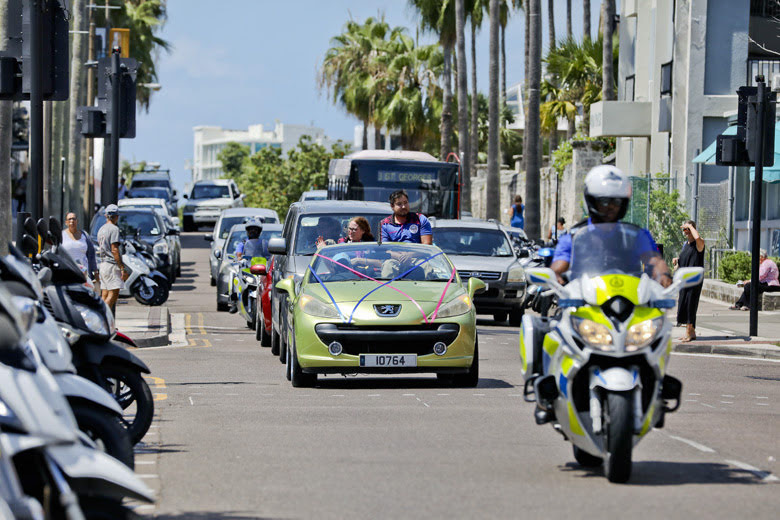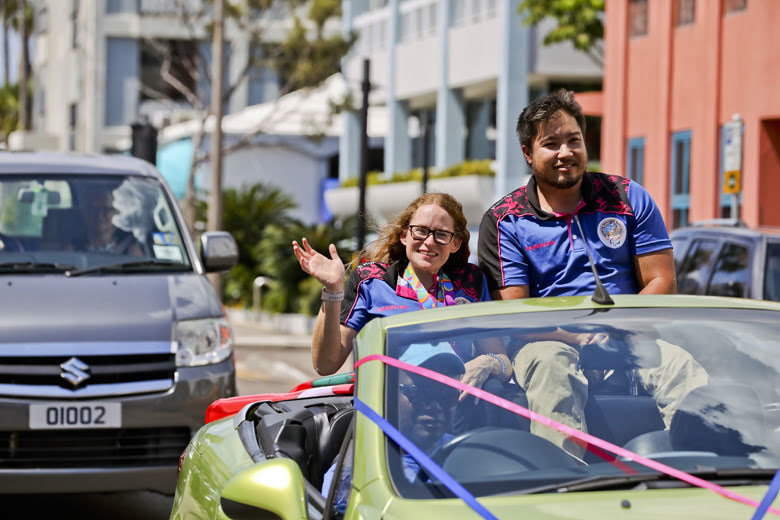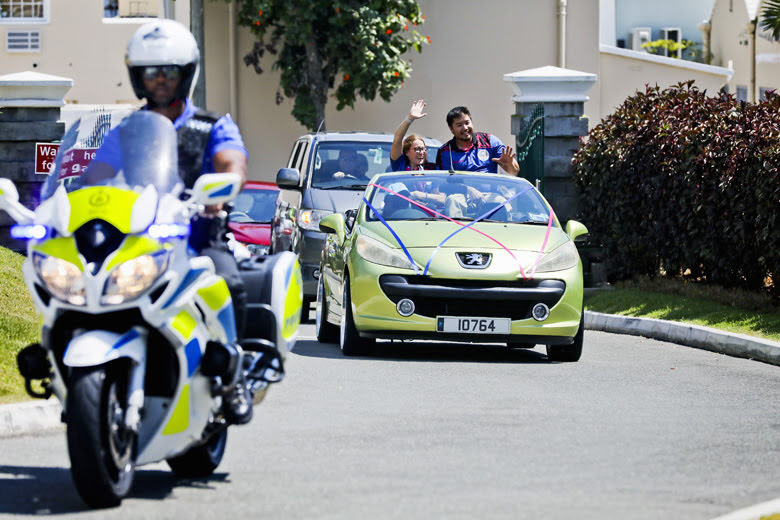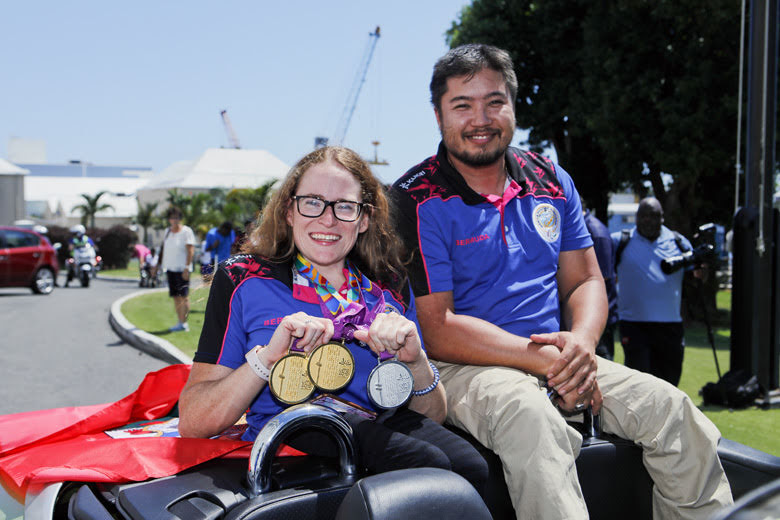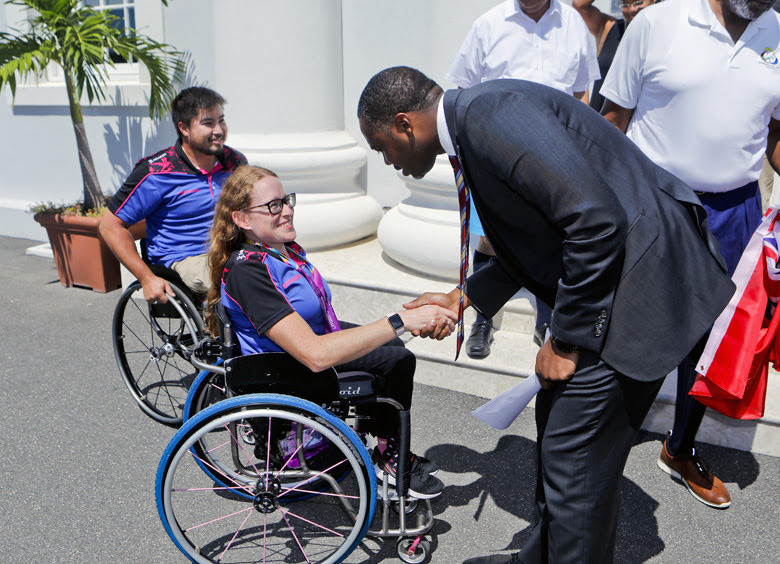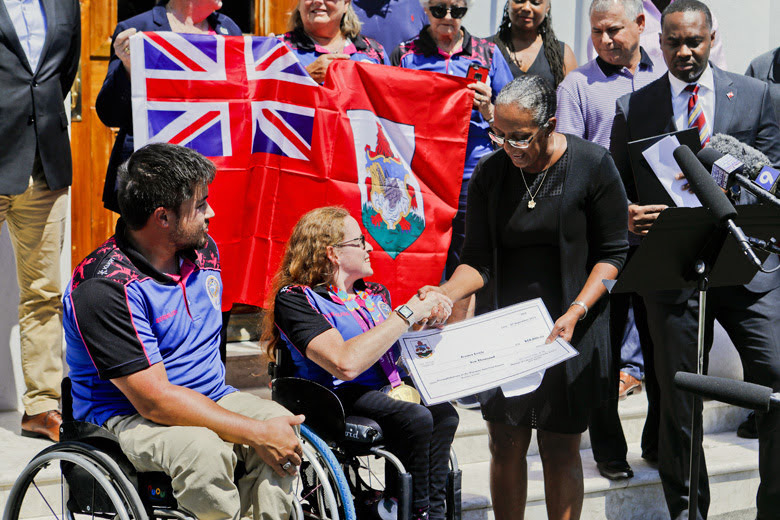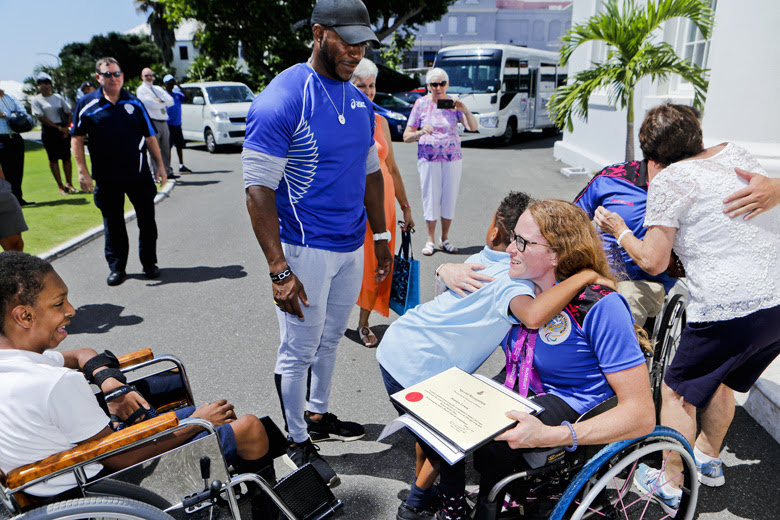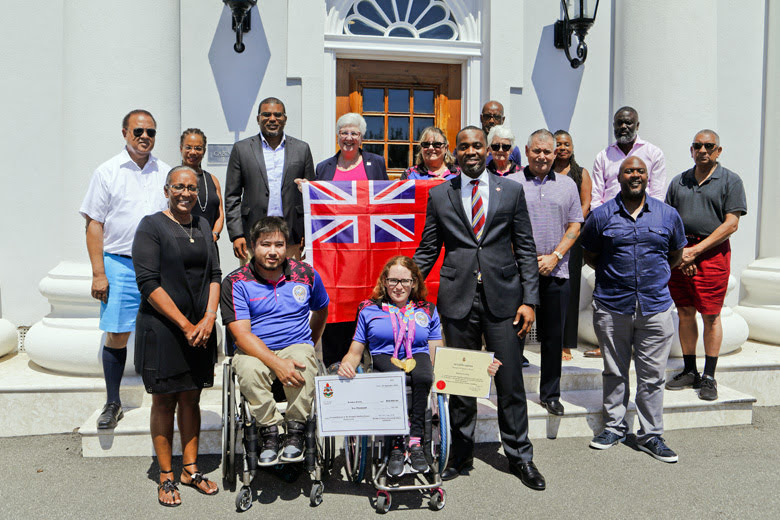 Read More About