Staff from the Kitson Group of Companies have donated to the Happy Valley Child Care Centre from their Friday Denim Day initiative, with the company matching the donation.
A spokesperson said, "Happy Valley Centre is committed to providing child care in a safe, healthy and nurturing environment for children aged three months to four years. The centre provides stimulating activities that encourage learning through exploration, discovery, and creativity.
"In partnership with the family and community, they are dedicated to fostering the child's intellectual, social, emotional and physical development."
For more information, visit the website.
Camille Edness, Vice President; Trina Davis Williams, Treasurer; Nakeita Richardson, Secretary; Talia Simons: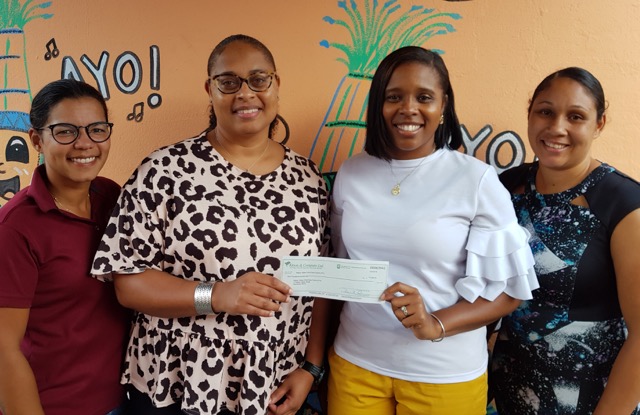 Read More About