This Sunday [Jan 19], at Utopia Restaurant, the public is invited to attend an inaugural exhibition showcasing the photographic talents of Dana 'Zhyon' Selassie.
The exhibition will feature a series of photographs based on Documentary Portraiture – a form of photography that captures people in their environments.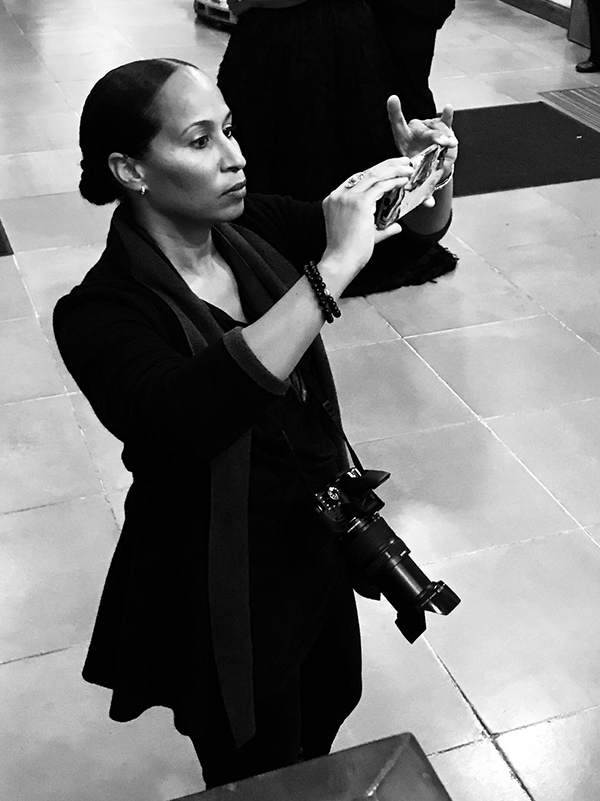 Dr Selassie notes that the style of photography is "essentially about telling stories through photographs, getting to the heart of what makes people who they are and exploring the diversity, excitement and challenges of everyday life".
Dr Selassie — who has a degree in TV/Radio Production, masters in Media Production and a PhD in Film and Television Studies — said that her interest in still photography stems from a natural progression of wanting to document touchstone, candid moments in people's lives.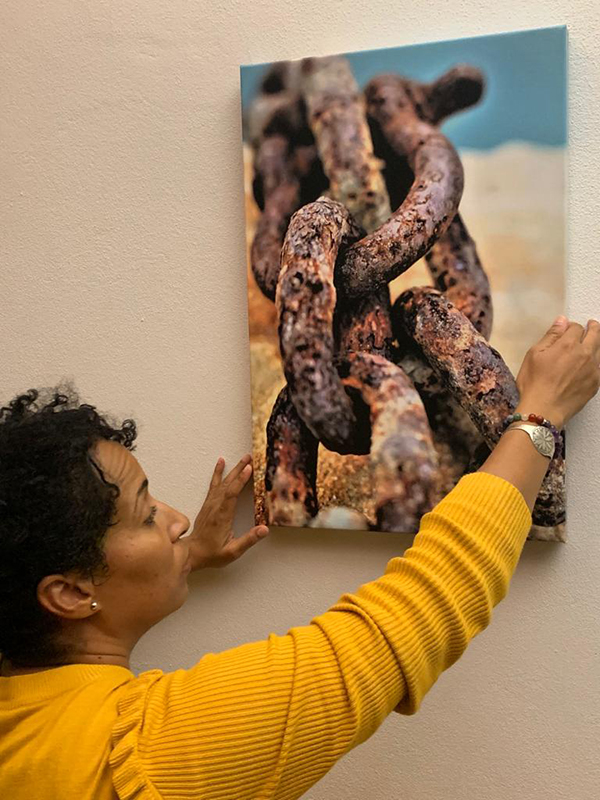 The main focus of this Sunday's exhibition is wedding portraits, but there are other images as well, such as pieces from another upcoming exhibition called the Connections Collection, which takes place in May at the Bermuda Society of Arts. But overall, the thread and theme that links all of the imagery is human interactions, friendships and connections.
"The title of Sunday's exhibition is 'Amitie', which is French for friendship," she explained. "So essentially, my inaugural exhibition is about celebrating the diversity of friendships and their special connections.
"The exhibition images focus on real people in raw, authentic moments. So for me, as we start 2020 the subjects featured in my exhibition represent those who have helped support the launch of this artistic journey. I look forward to sharing this new creative endeavor with the community."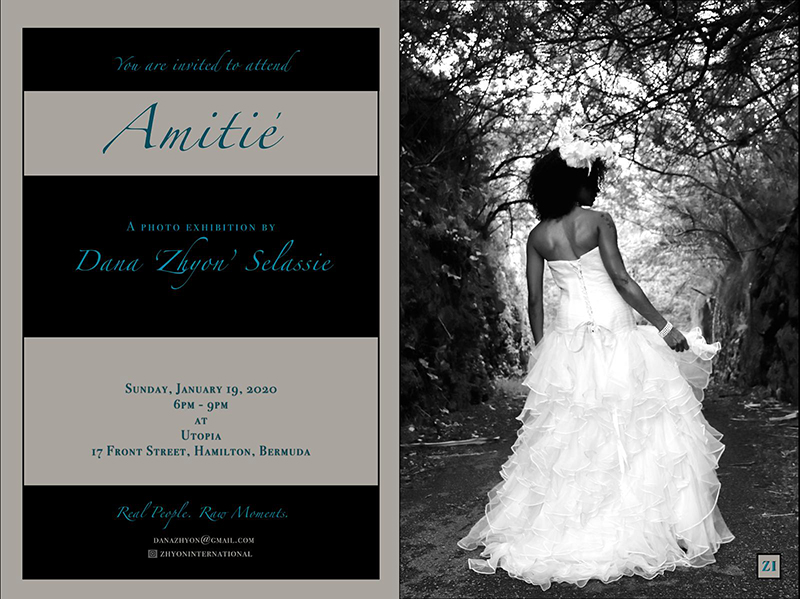 The exhibition will be on display from January 19 – 31 and is a partnership with the owners of Utopia Restaurant on Front Street.
Sunday's launch takes place from 6.00 p.m. – 9.00 p.m. and is open to the public. For more information, email Dr Selassie at danazhyon@gmail.com.

Read More About
Category: All, Entertainment, News