[Updated with full results & photos] The Butterfield & Vallis road race was held today [Jan 26], with Lamont Marshall and Gayle Lindsay racing to victory in the 5K, with the morning also including races for junior runners, free giveaways, prizes and more.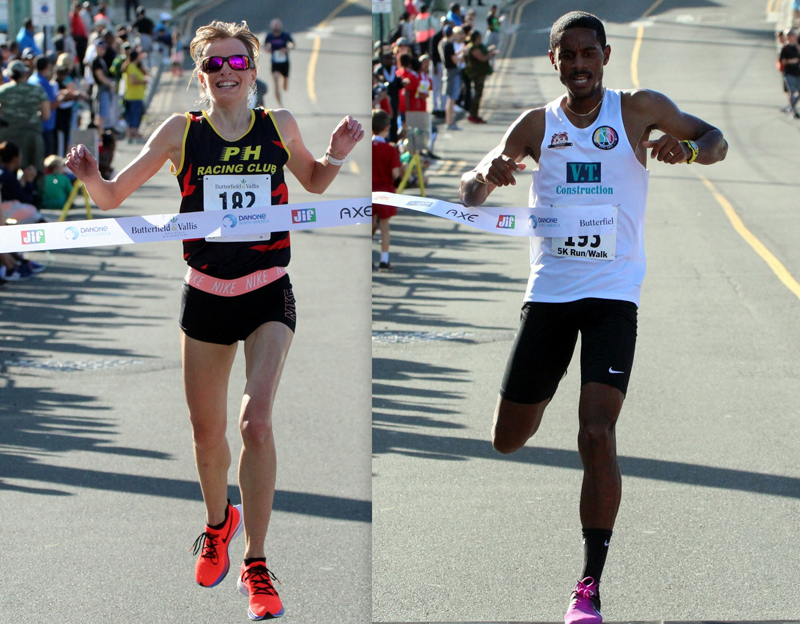 The races kicked off at 8.30am with a 1k race for lower primary students, with the young runners taking part in a short race as they were enthusiastically cheered on by the crowd, with all the young runners receiving a medal after they finished.
.
The next race, at 9am, saw the Primary and Middle School runners in action, and following that hundreds of senior school students and adult runners and walkers took part in the 5k race.
Lamont Marshall and Gayle Lindsay claimed the 5K titles, with Marshall clocked across the line in a record breaking time of 15:09, Chris Estwanik was second in 15:28 and Ryan Outerbridge was third clocking a time of 17:05.
Lindsay was the first female in a time of 18:57, Karen Smith was the second female finisher clocking 21:02, and the third female finisher was Nicole Cook in a time of 21:14. We will update with the full results as able.
The full Butterfield and Vallis 5K Run and Walk results follow below [PDF here]
Click to enlarge photos:

20 Most Recent Sports Photo Galleries
-

Read More About