Dr. Thomas Tudor Tucker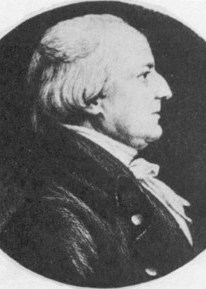 Dr. Thomas Tudor Tucker was a Bermudian who went on to serve in the United States Senate and Congress in the 18th century. He rose to great prominence, eventually serving as Treasurer of the United States under four Presidents.
He was born in Bermuda on June 25, 1745, with conflicting reports having him born in either Port Royal or St. Georges.
His parents were Colonel Henry Tucker, a prominent merchant, and Anne Tucker [nee Butterfield] who was the daughter of Bermuda's Chief Justice Nathaniel Butterfield. He was one of six children, with his siblings including noted jurist and author St. George Tucker.
Not much is known about his early education but it is presumed he was tutored in Bermuda.
Dr. Tucker studied medicine at the University of Edinburgh in Scotland, then moved to the United States settling in Charleston, South Carolina where he opened a medical practice.
A strong supporter of American independence, he served as a military surgeon in the Revolutionary War.
He was first elected to the South Carolina House of Representatives in 1776, serving until 1788.
He was then elected to the United States House of Representatives and served in the first two congresses from 1789 until 1793.
On December 1, 1801 President Thomas Jefferson appointed Dr. Tucker as Treasurer of the United States. He held that post through four administrations; Presidents Thomas Jefferson, President James Madison, President James Monroe, and President John Quincy Adams.
During this time, he also served as physician to President Madison.
Dr. Tucker died while in office at Washington, D.C. and is buried in the Washington Congressional Cemetery.