As reported by another news organisation yesterday [Canadian warns we have no plans for tsunamis] a Canadian expert made statements relating to a lack of tsunami plans in Bermuda.
At a Dalhousie Alumni Reception held on April 26 at the Fairmont Hamilton Princess, Dr. John Gosse was the featured speaker, and presented "Bermudian Geohazards: Thinking Outside the Triangle" to a reported audience of 400 people.
Dr. Gosse holds a Bachelors from Memorial University in Glacial geology and a Ph.D from Lehigh University in Alpine glacial chronologies. He is the Director of the Dalhousie Geochronology Centre in Canada.
During the event Dr Gosse stated:
The Bermudian Government put out an Emergency Plan, I noticed it doesn't talk about tsunamis. I can't find the word tsunami at all. It's basically off the radar.
Dr Gosse appears to be referring an older document put out by the Bermuda Emergency Measures organization, which deals specifically with hurricane preparedness. You can read the full document here [36 page PDF]
The Bermuda Government, however, has additional documents relating to potential natural disasters. Bernews is in possession of a full copy of the 'Bermuda National Disaster Plan', which has contingency plans for numerous potential diasters, both natural and man-made.
The National Disaster Plan has references to tsunamis; including time taken to reach Bermuda, wave height, evacuation references, warning systems etc.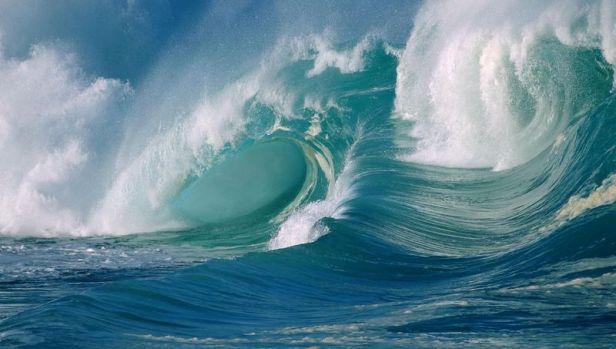 We spoke with local expert Dr Mark Guishard, who has a Bachelors in Environmental Sciences, Masters in Atmospheric Sciences and a PhD in Meteorology. He sit on the ICG/CARIBE EWS on behalf of Bermuda, and also represent the UN World Meteorological Organization's regional Hurricane Committee on that body also. Dr. Guishard, a Bermudian, has been the Director of the Bermuda Weather Service since 2006.
Dr Guishard explained in depth:
I assume that Dr. Gosse was referring to the Emergency Plan for the General Public issued by the Department of Health in 2006 (available for download here [36 page PDF] ). Dr. Gosse is correct in stating that there is no information specific to tsunamis in that document. Most of the tips and advice in this document do pertain to our most prevalent threat for a natural disaster, Hurricanes.

Nonetheless, it is inaccurate to state that tsunamis are 'off the radar'. Between the EMO, the Bermuda Weather Service (operated by BAS-Serco Ltd.), Bermuda Maritime Operations Centre (Bermuda Radio), and the Bermuda Institute of Ocean Sciences, there have been a number of activities in the last few years related to the development of a tsunami warning system for Bermuda.

We have written Standard Operating Procedures, had a tabletop exercise in April 2009, and we even conducted a drill last month to find areas for improvement in our warning system, should a tsunami approach Bermuda. Regarding public education, there have been recent articles in the press and even public presentations on tsunamis over the last couple of years.

On the international scene, we have participated in the Intergovernmental Coordination Group for the Tsunami and Other Coastal Hazards Warning System for the Caribbean and Adjacent Regions (ICG/CARIBE EWS) since 2008. This work is ongoing, towards a robust system for educating, preparing and warning the public in the eventuality of a tsunami impacting Bermuda.

The consensus is that tsunamis have affected Bermuda before, however no major societal impacts have been recorded. In 1929, a dredging plant in Flatts was nearly sunk by "a tidal wave", described as a "sudden inrush of water" (Royal Gazette, 21 November, 1929) – this was a result of an undersea landslide in the Grand Banks, triggering a tsunami south of Newfoundland.

No loss of life is thought to have occurred in relation to this event, but it speaks to the risks we might face from a tsunami, given the increase of population and coastal low-lying infrastructure.

Regarding seismicity near Bermuda, there have been no tsunami-genic earthquake events detected locally, but according to the US Geological Survey, we do get the occasional minor earthquake within 1000 km. A more likely tsunami source would be from a far-field origin, such as the fault line just north of Puerto Rico.

Assessment of the impacts of a tsunami on Bermuda is an effort we are trying to facilitate through collaboration with various agencies around the island. One of the big hurdles is the collation of bathymetry (sea floor mapping) data. Without accurate bathymetry data, models that predict the vulnerability to coastal inundation are necessarily limited. This bathymetry data is incidentally also needed for any assessment of storm surge impacts.

Bermuda Weather Service has been designated a Tsunami Warning Focal Point for Bermuda, in addition to Bermuda Maritime Operations Centre. As such, we have purview over coordinating Tsunami Warnings for the general public.
Bernews attempt to reach Dr Gosse for clarification was unsuccessful.
Read More About
Category: All, Environment, News