Budget airliner West Jet is having a 72 hour sale which brings the price to fly from Bermuda to Toronto down to a pretty unbeatable $202.40, all taxes and fees included.
We did a test run, and got a fare of $44 to leave, and $65 to return. Adding in all taxes and fees made a total of just over $200, screencap below.
Tickets must be purchased by this Thurs [April 8], with the price for travel to Canadian destinations good until July 15, 2010.
Click the screenshot example below to visit West Jet, where tickets can be booked online.
-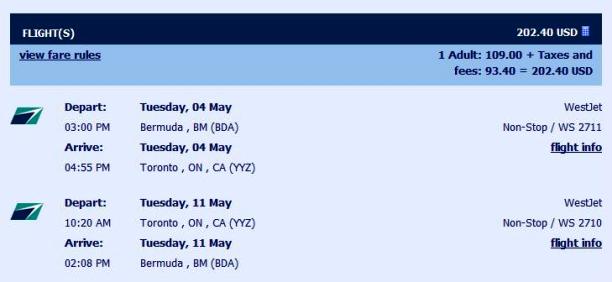 Read More About