During the course of the Premier's recent visit to India, he had the oppportunity to meet with KUONI India, the largest travel company in the South Asian country, with talks centering on the benefits of targeting potential Indian tourists on the Atlantic east coast.
KUONI has a sales turnover of $450 million, and employs 2700 men and women across 347 offices. Several affiliates are based in the US. It is the number one outbound tour operator in India and has won numerous awards including: The Best outbound operator for the 4th year in a row and the Conde' Nast Traveller Readers' Travel Award for 2010.
Pictured below left to right: Ms Arnavaz Bhaka – General Manager, Mr Sachin Verma – Zonal Manager, Premier Dr Ewart Brown, Ven Subramanian, and Mr Parveen Jiterwal – Marketing Head.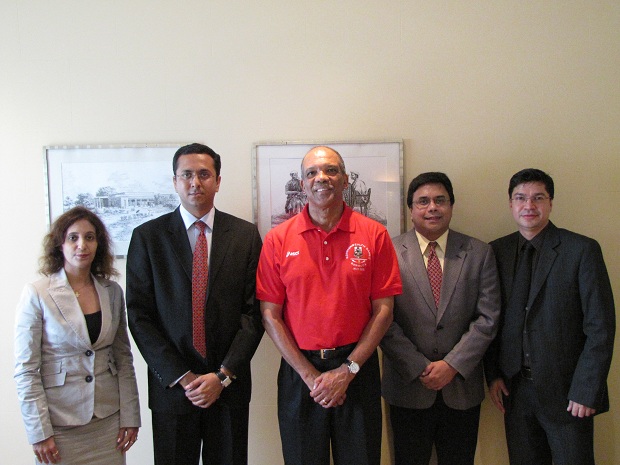 While in India the Premier and Sports Minister Glenn Blakeney attended the Commonwealth Games, met with Bermuda's athletes, and participated in the signing ceremony of the Tax Information Exchange Agreement (TIEA) with the Government of India.
Read More About