Minister Neletha Butterfield announced the members of the new womens council today (Oct 18) saying "The Ministry of Culture and Social Rehabilitation, through the Department of Human Affairs, had undertaken a review of the 1997 report of the task force on women's issues…..and, that I was placing a renewed focus on women with the intention of creating a women's council. Today, I am pleased to say that I have fulfilled my promise."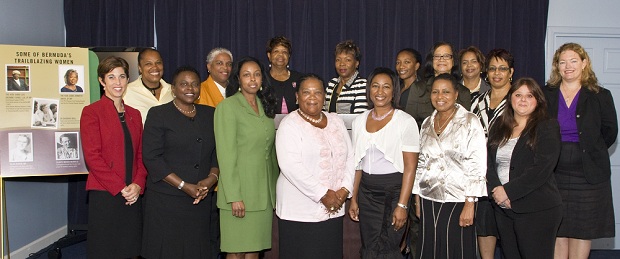 The members are:
1. Laurie Shiell (Chairperson) – Centre of Abuse
2. Melody Parris (Deputy Chairperson)
3. Nancy Vieira – General Public
4. Elaine Williams – Womens Resource Center
5. Keitha Lowe – Integrated Global Management
6. Patty-Ann Flood – Bermuda Professional Womens Association
7. Dorothy Trott –Bermuda Business & Professional Womens Club
8. Lynn Wade – BPSU
9. Ronnie Burgess – BIU
10. Beverley Jones- BJ Ministries
11. Keisha Douglas – Bermuda Union of Teachers
12. Jennifer Smatt-Adkins – Centre for Leadership
13. Ruby Smith – New Testament Church of God
14. Jane Brett – Government Representative
15. Judy Hall-Bean – Government Representative
16. Judith Gardner – Government Representative
17. Dianna Taylor – Government Representative
The Minister also said the Ministry will send a team to represent Bermuda at the Convention on the Elimination of Discrimination Against Women Conference in Anguilla later this month, and that she expects that Bermuda will become a signatory when the convention is extended to the island in 2011.
Read More About