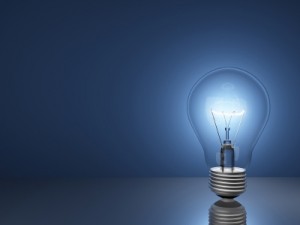 Seven BELCO crews are out working to repair lines and restore power to the approximately 185 customers who remain without power this afternoon [Dec 28]. Gale and storm force winds across the island affected power lines, with approximately 1,400 customers out at one point.
A BELCO spokesperson said that "At 3:00 pm on Tuesday, December 28, 2010, despite persistent high winds, all main lines are re-energised and repaired. That said, approximately 185 customers remain without power at this time, including 145 associated with the Sleepy Hollow Branch Line, which will be tackled as soon as winds subside. Currently, 7 crews are mobilized. Every effort is made to dispatch crews and effect repairs quickly and safely."
"The number of customers without power has been changing constantly over the past several days with outages scattered across the Island; the maximum off at any one time was approximately 1,400. Crews have been working continually to keep pace with the changing conditions. Customers who have lost power more than once during the storm can expect that major work on their lines will be scheduled very early in the New Year."
"BELCO appreciates customers' patience and cooperation, as our crews and Operations Centre team work to keep power on, as well as to restore power as quickly as possible in these stormy winter weather conditions."
Forecasters at the Bermuda Weather Service said that tonight we can expect winds to be "strong to gale force gusts to storm force, easing strong late night" with a low near 12°C/54°F. Tomorrow they predict "Sunny periods developing, 1 or 2 showers likely … Winds west-northwesterly strong, easing strong by evening, moderate to strong overnight," with a high near 17°C/63°F.
Read More About