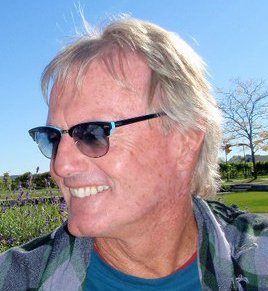 Veteran musician and tourism activist Tony Brannon has provided Bermuda with a theme song for Budget Day, which you can listen to here.
Mr. Brannon, recently appointed to Government's Tourism Board along with fellow entertainer Shine Hayward, has been a longtime critic of public spending under successive United Bermuda Party and Progressive Labour Party Governments.
He originally recorded his satirical calypso-flavoured "The Budget" at the time of UBP Government cutbacks and belt-tightening during the 1990/1991 recession.
"I recently happened upon the song which I wrote and recorded with some fellow Bermuda musicians in my files and thought maybe we should update it for our current circumstances," Mr. Brannon told Bernews.
"Then I listened to it again and thought, 'Nah, it's fine just as it is'. The lyrics apply just as much now as they did when that year's Budget was announced.
"It's funny, isn't it, how the more things change in Bermuda, the more they stay exactly the same."
"The Budget" (Words and Music Tony Brannon)
Lead Vocal: Victor Chambray

CHORUS
Money all gone got to budget today
Money all gone that's what Government say
Airport tax high can't leave this place hey
Money all gone still got my rent to pay
VERSE
We've got BELCO TELCO PETROL and HAIR GEL
CIGARETTES and LIQUOR prices much stiffer
SCHOOL FEES CAR TAX LAND TAX & de HEAD TAX
3 jobs work hard NO TIME to RELAX !
CHORUS
Money all gone got to budget today
Money all gone that's what Government say
Airport tax high can't leave this place hey
Money all gone still got my rent to pay
RAP ( written by Marvin Trimm )
The hi cost of living is this logic
I'm talking about the 90 91 budget
Land tax has gone up, now that ain't funny
You'd think that land tax wouldn't cost that much money
Tax on cars, give me a break please
Like the old saying goes MONEY don't grow on trees
Gas is outrageous totally unbelievable
I have no money to fill up my convertible
WELL WELL WELL Lookie here
Cigarettes went up and even beer
Wines and spirits ya gotta hear it
Cant even enjoy yourself ya can't bear it
Departure tax as Ten Dollars but now it's Twenty,
Anybody would tell you that TEN DOLLARS was plenty
The BUDGET and all of its fee,
Bermuda plague an economical disease
Hotels, Cruise ships, Telco, Belco
Taxes on a rampage and that ain't right so
It's up to us to rectify the problem
Let's all improve to see what we can do to solve them
The squeeze is on and it ain't no joke
The BUDGET needs to be fixed or we'll ALL BE BROKE
CHORUS
Money all gone got to budget today
Money all gone that's what government say
Airport tax high can't leave this place hey
Money all gone still got my rent to pay
VERSE
Huh, Tennis at Casemates, should be an inmate
Don't pay to work hard, pay tax and frustrate
Me say get real now, lower my rent wow
Me got to thinking, our ship is sinking!
CHORUS
Money all gone got to budget today
Money all gone that's what government say
Airport tax high can't leave this place hey
Money all gone still got my rent to pay
Read More About
Category: All, Entertainment, Music