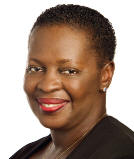 Premier Paula Cox and Government Cabinet Ministers will host a second town hall meeting tonight [Mar 8] to discuss the National Budget. The meeting will be held at Pennos Wharf in St. George's, starting at 7.00 p.m.
Premier Cox said, "We have had a week of significant debate on the National Budget, and tomorrow will afford members of the public another opportunity hear first hand how the National Budget affects them and their family. I want to encourage as many residents as possible to come out, field their questions, have their say and get a better understanding of this important document."
The Premier and Ministers will discuss topics including the economy, tourism, education, social issues, youth and family, employment and more.
The first Town Hall meeting was held on February 23 in the City of Hamilton.
Read More About