Bermuda College has announced a new partnership that will allow students to pay in-state tuition fees at Georgia State University.
For example, a qualifying Bermuda College graduate who attends Georgia State and takes 15 credit hours can expect to pay in-state tuition and fees of $4,349 per semester, compared to $13,454 per semester for out-of-state students.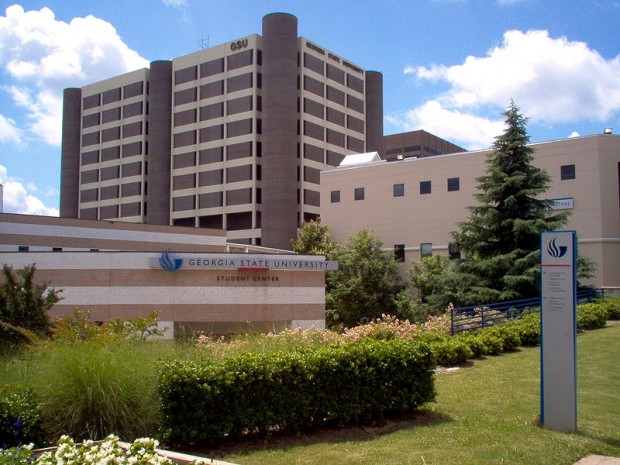 Bermuda College President, Dr. Duranda Greene and officials from the Robinson College of Business at Georgia State University will be signing a 2 + 2 partnership for the undergraduate degree programme in Business Administration on Tuesday, April 5 at 4 p.m. at the Stonington Avenue campus in Paget.
The three-year partnership allows for up to five (5) Bermuda College students per year, who have completed at least 60 credits in either the Associate of Arts (Business Administration) or the Associate of Science (Business Administration) – to be recruited once they satisfy all entrance requirements for Georgia State University.
To qualify for exemption from applicable out-of-state tuition fees, BC students will additionally be required to have a minimum GPA of 3.0 to qualify.
Barry Wood, Director of External Relations for the Department of Risk Management and Insurance at the Georgia State's Robinson College of Business noted the decision to partner with Bermuda College was strategic. "We have been active in recruiting Bermudian students for almost eight years and have a strategic interest in forging this relationship with Bermuda College. Bermuda is among the three largest insurance centres in the world and Georgia State's Department of Risk Management and Insurance is ranked #3 in the United States (U.S. News and World Report). Our goal is simply to bring to Georgia State motivated and bright business students that will graduate and return to positions of influence in Bermuda."
BC President Dr. Duranda Greene added, "With our recent accreditation status, we no longer seek to simply sign an articulation agreement with an accredited university; now we carefully examine what else the receiving institution can offer that will benefit our students and provide us with an enhanced, tangible opportunity to set them on their paths to success. In this economic climate, the in-state tuition that Georgia State is offering is a particularly good incentive and we encourage our business students to take every advantage of this 'win-win' partnership. We look forward to a long and wonderful relationship with Georgia State University and the Robinson College of Business.
Located in the heart of downtown Atlanta, Georgia State offers more than 250 degree programs within 62 areas of study at the undergraduate, graduate, specialist and doctoral levels. It enrols approximately 31, 500 undergraduate and graduate students, and is accredited by the Southern Association of Colleges and Schools – Commission on Colleges
Read More About