The Chewstick Foundation is planning their second Retreat weekend from Friday, May 27 until Sunday, May 29, 2011 on Paget Island.
The purpose for the Retreat is to empower people in an intense, artistic and spiritual environment that encourages personal growth and collaboration. The weekend will comprise of workshops taught by local experts from various fields, collaborative work, group sessions and alone time to allow for personal deepening. There are 50 spaces available.
Hardy Underwriting Bermuda and other private sponsors have graciously donated funds to subsidise the Retreat and provide full scholarships for 15 participants together with partial scholarships for another 30. Recipients will be determined based on financial need and a short statement explaining why they want to attend the Retreat.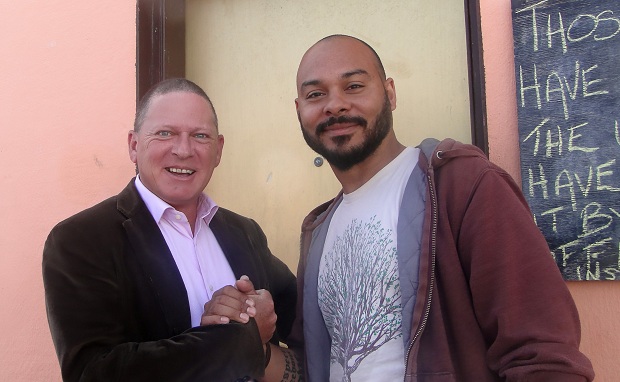 Chewstick founder, Gavin Djata Smith explains: "It's great to have Hardy come on-board as the first corporate sponsor of the Retreat, particularly because it is going to enable people that would otherwise not be able to attend to do so. This program has changed my life and I'm hoping it can do the same for others."
The donation to Chewstick comes from Hardy's philanthropic mission to support the arts in Bermuda, specifically to introduce Bermuda's young people to the arts as a means to expand their own horizons, and to interact with others in a meaningful and productive way.
Chewstick is encouraging participants to unplug from their cell phones and the worries of daily living and enjoy the reclusive experience of a totally holistic weekend disconnected from the regular stresses of their lives. The event will also include a "Bredren System", which will partner unlikely participants together to form a special creative bond and encourage collaboration.
The March Retreat featured song writing with Richard Bassett, healthy cooking and holistic living with personal trainer Jenille Smith, blues scales with Gary Whitehead, life-drawing with April Branco, the learning-doing gap with Sharon Bailie and several other workshops.
Participants and Chewstick crew will depart from St. George's on Friday evening at 6:00 PM sharp. Paget Island is fully serviced with dorms where attendees will be sleeping on single-sized bunk beds, for which they will need to bring their own bedding. There are also clean and modern bathroom facilities including showers. Paget Island also features an industrial-style kitchen as well as a reverse-osmosis plant to provide fresh water.
The Retreat costs $150 which includes transport to/from Paget Island, 6 meals, accommodation, an introductory creative inquiry workshop, 4 creative breakouts, bocce tournament, outdoors summer activities, acoustic fireside open-mic jam session and more. For more information, a full schedule of events and breakout session offerings, or to sign-up visit www.chewstick.org or call 292-2439 Monday-Friday, 9-5. Outside regular office hours email info@chewstick.org
Category: All