Prior to the beginning of the ISL quadruple header this past weekend [June 18] there was a moment of silence in honour of ISL player Randy Robinson, who was fatally shot on March 31st on Border Lane in Devonshire.
The 22-year-old footballer, who also played for the Devonshire Cougars and North Village, also participated in the ISL. The ISL announcer mentioned prior to the start of the game that his #3 jersey will be retired.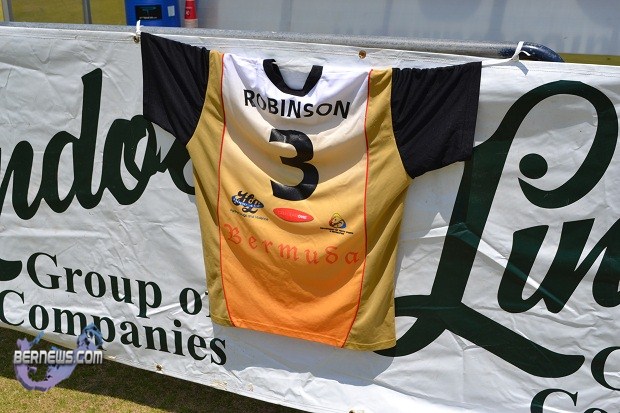 A talented footballer, Mr Robinson had a host of accomplishments in the sporting arena.
He represented Bermuda internationally at the 2009 Island Games held in Aland, was a previous nominee for the Bermuda Football Association's [BFA] Young Player of the Year, was selected for the BFA Academy team back in 2009, played in the BFA 2007/08 All-Star Game and also played for a Canadian school team.
His murder remains unsolved at this time.
Read More About