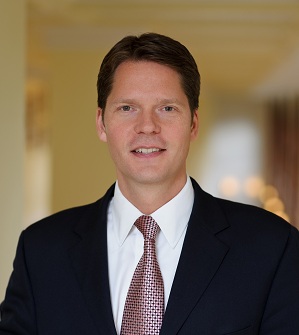 Leonard S. Czarnecki has been appointed as General Manager of The Fairmont Hamilton Princess.
In this role, Mr. Czarnecki will oversee the operations of this 410-room historic hotel, its two restaurants and 19,000 square metres of meeting space.
"I am delighted to join a hotel with such a rich heritage and strong connection to the community," said Mr. Czarnecki.
"For more than 125 years The Fairmont Hamilton Princess has been a landmark in Bermuda, and with the team we have in place and the services and amenities we offer our guests, the property has an exciting future ahead of it. I'm looking forward to being a part of that and becoming involved in the Bermuda community."
Mr. Czarnecki brings more than 20 years of experience to The Fairmont Hamilton Princess. Prior to this position, Mr. Czarnecki was the opening General Manager of Fairmont Pittsburgh, a 185-room LEED® Gold Certified building. As general manager, Mr. Czarnecki managed the grand opening and all operations of the hotel.
Mr. Czarnecki became an active member of the Pittsburgh community. He is a member of SKAL, an international association of travel and tourism professionals, as well as a member of the Pennsylvania Tourism and Lodging Association.
He served as board member of the Greater Pittsburgh Hotel Association and regularly partnered with VisitPittsburgh, the city's Convention and Visitor's Bureau, to promote the destination.
Prior to Mr. Czarnecki's tenure at Fairmont Pittsburgh, he was the hotel manager at The Fairmont Copley Plaza in Boston where he directed operations for one of the city's most prominent hotels.
While in Boston he was very active in the city's hospitality community as part of the Massachusetts Lodging Association's Education Committee. And, Mr. Czarnecki directed the efforts of the Fairmont Copley Plaza's environmental committee.
No stranger to landmark hotels, Mr. Czarnecki was hotel manager of the legendary Plaza Hotel in New York. He held additional management positions at The Regency, The Hilton New York, The Waldorf Astoria, and New York Renaissance Hotel.
Mr. Czarnecki holds a degree in hotel and restaurant management from Johnson and Wales University in Providence, Rhode Island.
"Len will be a wonderful leader for the talented team of colleagues at The Fairmont Hamilton Princess," said Paul S. Tormey, Regional Vice President, Northeast U.S. and Bermuda.
"As the former general manager of The Fairmont Hamilton Princess, the property is a special one to me, and I know that Len's commitment to guest service and quality will ensure that the hotel is successful and maintains its prominence in the community."
Read More About
Category: All