Hamilton Princess & Beach Club unveiled its 2022 gingerbread creation: a larger-than-life Gingerbread House, complete with candied accents, icing and a Christmas scent to match.
A spokesperson said, "The seven-chef pastry team began planning the structural concept in August, which took 2 weeks to complete. The House consists of 400 bricks made from 572 pounds of gingerbread, 540 eggs and 40 pounds of icing sugar. Eighty hours were spent whipping up the gingerbread mixture and baking to finally construct the house."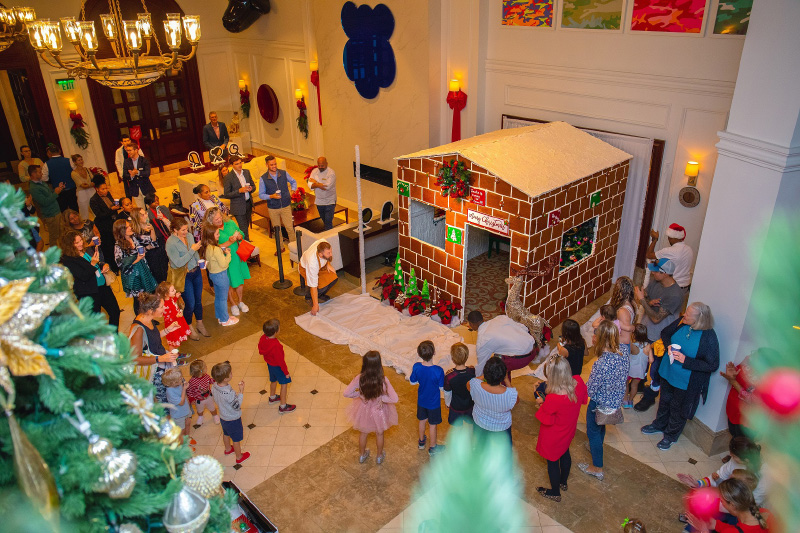 John Hauser, Pastry Chef at Hamilton Princess & Beach Club, said: "Following a successful two-year run of our Gingerbread Moongate, we thought we would go back to a traditional Gingerbread House. It was a fun, structural idea to create and our maintenance colleagues really supported our vision to execute.
"The hotel looks and smells like Christmas and we hope that everyone has the opportunity to see the Gingerbread House and holiday decorations at Hamilton Princess."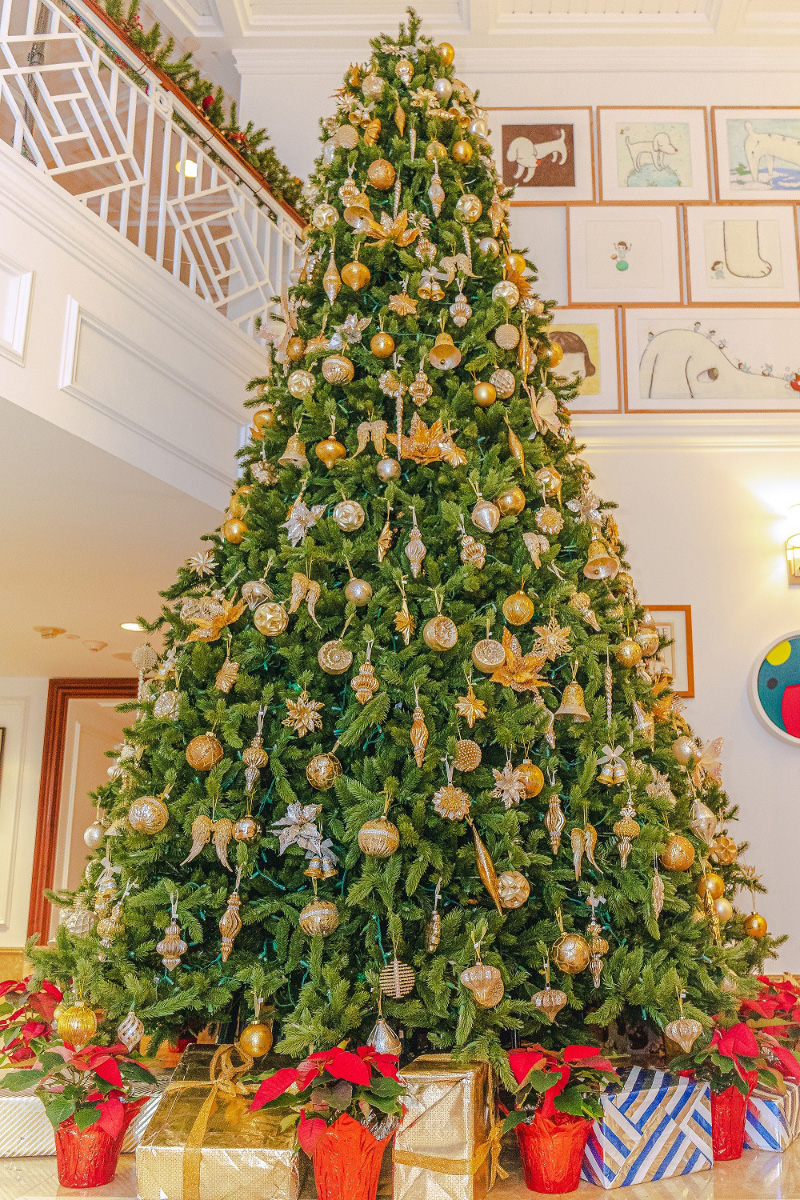 The spokesperson said, "Last night's event was one part of a two-part kick-off for holiday events at the hotel. Holiday decorations spread across the hotel property and its traditional Christmas Tree was illuminated. Throughout the holiday season, the hotel has scheduled a range of festive events available to hotel guests and the public. Highlights include:
Festive Afternoon Teas, December 1st to January 1st: the hotel's famous Afternoon Tea with a holiday spin. Indulge in this leisurely afternoon tradition with pastries and cakes inspired by our favourite winter flavours.
For families, the hotel is offering a special Tea with Santa, Saturdays, December 3rd to 18th. This is an opportunity for the kids to write a letter to Santa and he might just pop by to collect his letter. Attendees are encouraged to make an optional donation to our community partner, the Family Centre, to help spread a little joy to those in need.
An Afternoon "How To" with Intrepid's Chef Antwan & Mixologist Dae, December 8th: Learn how to prepare festive canapés and holiday cocktails that will be sure to impress your friends and family from our Executive Chef de Cuisine and Mixologist Dae. They will share their skills with you and share tips to host the best holiday celebrations.
Christmas Market & Boat Parade, December 10th: Make a head start on your gift buying with our open-air Christmas Market, featuring local crafters and businesses, and the hotel's Retail Arcade will be open. Reserve at table at Intrepid or Crown & Anchor to take in the lights and music of the market and the 2022 Christmas Boat Parade.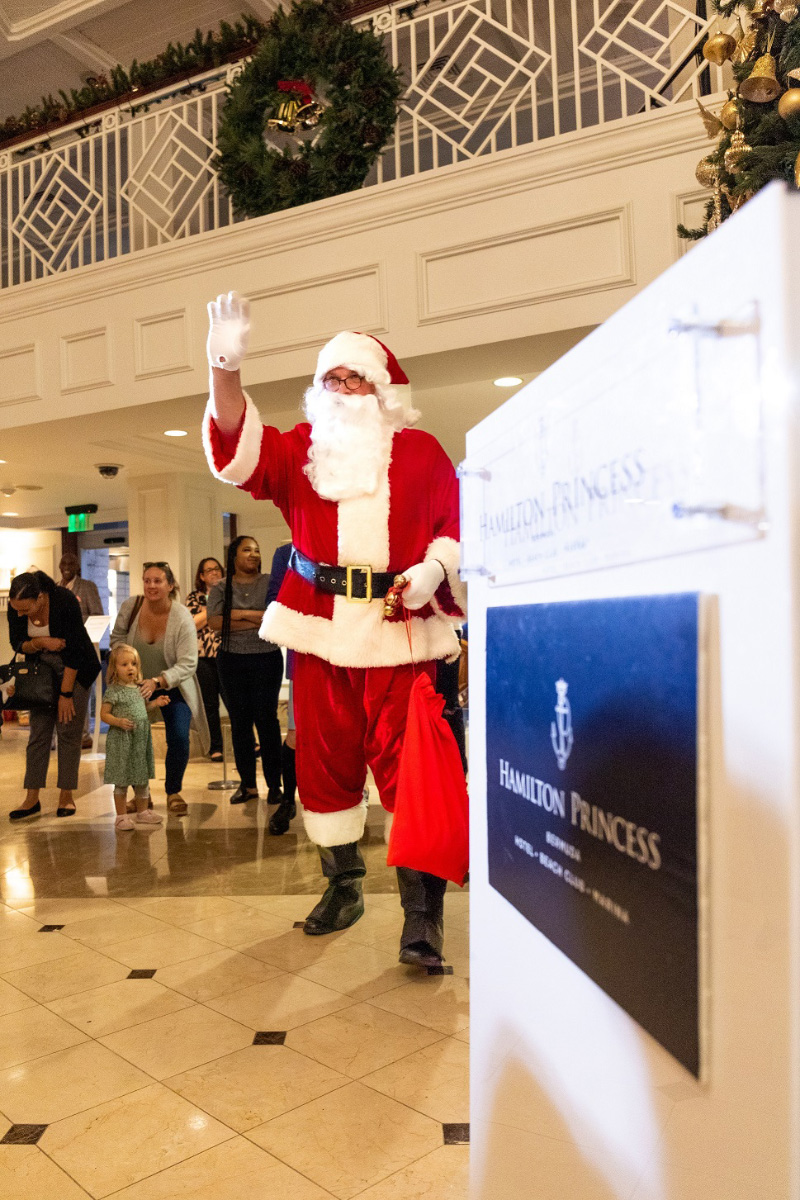 "Also, in this season of merriment, there are dining options for those who are looking for a simplistic holiday experience. Merry makers can opt-in for a Christmas Turkey To-Go or dine at the hotel for a decadent buffet brunch or dinner on the Christmas and New Year's Day holidays.
For the full schedule of holiday events, gift cards and guest room rates, please view the hotel's holiday brochure here. Contact Dining Reservations for more information by calling 298-2028 or email HAM.Diningreservations@Fairmont.com."

Read More About
Category: All, Entertainment