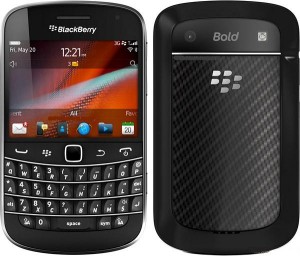 Digicel has launched the new BlackBerry Bold Touch 9900 smartphone featuring the latest BlackBerry 7 OS software.
CEO of Digicel Bermuda, Wayne Caines said "Digicel is pleased to introduce the powerful BlackBerry Bold 9900 smartphone packed with easy to use functionality and brilliant display features."
"When combined with our HSPA+ network, the BlackBerry Bold 9900 offers tech-savvy customers a stunning work and play mobile device."
Receiving positive reviews internationally, the BlackBerry Bold Touch 9900 makes it debut as the first dual-input device in the family of Bold smartphones featuring user-friendly QWERTY keypad and a brilliant touch screen display.
The BlackBerry Bold Touch 9900 is the thinnest BlackBerry smartphone to date at only 115 x 66 x 10.5 mm and weighing-in at just 130g. The smartphone is built for handling large files, boasting 8GB storage and 768 MB RAM memory. Joining Digicel's growing list of 4G smartphones, the smartphone offers approximately 5 hours and 50 minutes (3G) in talk time.
The new BlackBerry Bold Touch 9900 is also the first BlackBerry smartphone to include built-in 'Tap and Go' support for NFC (Near Field Communications) which is a new technology that enables payment transactions, data transmission and wireless connections between two NFC devices. This feature opens the doors for future possibilities in the Bermuda to make bill payments by smartphones.
The combined benefits of the union between the BlackBerry 7 OS software and Digicel's HSPA+ mobile network are endless, delivering Liquid Graphics™ technology with visually stunning graphical displays, lightning-bolt browsing capabilities, outstanding multimedia functions and a voice-activated search engine for emails and other saved files.
BlackBerry 7 introduces browsing speeds that are up to 40% faster than BlackBerry® 6 smartphones and up to 100% faster than BlackBerry® 5 based smartphones*.
Read More About
Category: All, Business, technology