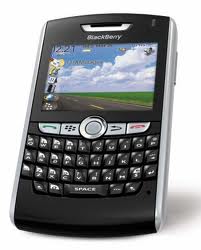 [Updated] Technical issues that were affecting BlackBerry Messenger, email and web browsing have been rectified, and services should be operating as normal this morning [Oct.13].
A Digicel spokesperson said, "Digicel wishes to advise the public that the recent BlackBerry service issues have now been resolved and users should commence seeing their BlackBerry services operating as normal.
"If any BlackBerry subscriber is continuing to experience connectivity issues, they are advised to remove their BlackBerry battery and then reinsert in order to reboot their device.
"If any issues still persists then they should contact Digicel Customer Care on 500-5000. Digicel wishes to thank our BlackBerry customers for their patience as RIM BlackBerry support teams worked to resolve the issue," concluded Digicel.
The issues were worldwide, and caused by a technical issue with BlackBerry maker Research in Motion [RIM].
CBC Canada reports that, "Research In Motion co-CEO Mike Lazaridis says global BlackBerry service is fully restored, four days after the smartphone devices started to lose internet, email and instant messenging capabilities.
"RIM will now look at compensating BlackBerry users for the outages, the company said. Laziridis made the announcement in a conference call with reporters and investors at 10 a.m. ET Thursday, fewer than four hours after he issued an apology to BlackBerry users affected by the massive service outage."
Video released this morning by RIM Co-CEO Mike Lazaridis on the BlackBerry outage:
Update 1.31pm: A CellOne spokesperson said, "CellOne wishes to advise the public that RIM has announced that its BlackBerry service in Bermuda has been restored to normal. If you are still experiencing issues, please call CellOne at 700-7000 to troubleshoot. CellOne wishes to thank its customers for their patience during RIM's outage period."
Read More About
Category: All, News, technology