[Updated with videos] This morning [Feb.20] the Progressive Labour Party announced that Scott Simmons will represent them in Constituency #31 Southampton West Central.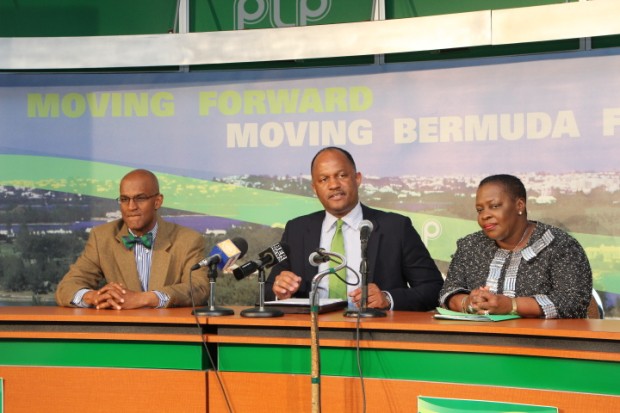 The One Bermuda Alliance has already confirmed that Shawn Crockwell will move from Pembroke West and represent the Opposition in Southampton West Central.
In the 2007 General Election, the UBP's Jon Brunson won the Southampton West Central seat with 57% of the vote against the PLP's Marc Bean.
Due to Mr Brunson's resignation, a by-election was held in 2008, with the UBP's Charlie Swan winning over PLP candidate Marc Bean. Mr Swan – one of the last two UBP MPs – has indicated to his constituents that he intends to seek re-election
Currently Mr. Simmons serves as the Press Attaché to the Premier of Bermuda and has previously worked out of the Cabinet Office as Press Secretary and Senior Advisor, Media Relations.
Educated at the Bermuda Institute, Bermuda College and the University of Toronto, Mr. Simmons' professional career began with the Bermuda Police Department where he served as a police cadet and a police constable and further developed at the Bank of Bermuda specifically Corporate Banking, Corporate Trust and Global Custody.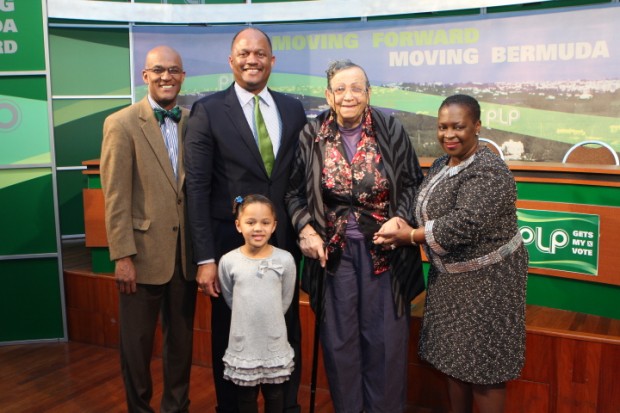 He joined Princess International's Group of Hotels in Bermuda as Night Manager, Assistant Manager, Director of Security and Assistant Manager respectively. His experience in smaller hotels included profession development at Cambridge Beaches and the Coral Beach Club.
Mr. Simmons' political career began when he was elected Public Relations Officer of the PLP and was later appointed to serve on the Board of Tourism, Board of Works and Engineering, Board of Immigration and the West End Development Corporation.
He was appointed Press Secretary to the Premier and Senior Advisor, Media Relations. Following serving at the Cabinet Office, he was invited by two consecutive Government Ministers to serve formally as Communication Consultant and latterly as Senior Aide.
Update: Mr Simmons'statement:
Mr Simmons Q&A with the media:
Read More About