A Latvian National alleged to have been in possession of almost $50 million worth of cocaine and a firearm had the gun for protection, the Supreme Court heard today [May 31].
29-year-old Janis Zegelis sailed to Bermuda from Trinidad arriving on July 21, 2011, and was arrested on August 1, after Customs officials searched his boat while it was docked in the St George's area.
The court heard that Mr Zegelis planned to sail from Trinidad to Europe, and had not intended to come to Bermuda, however diverted to the island after experiencing problems with his sailboat.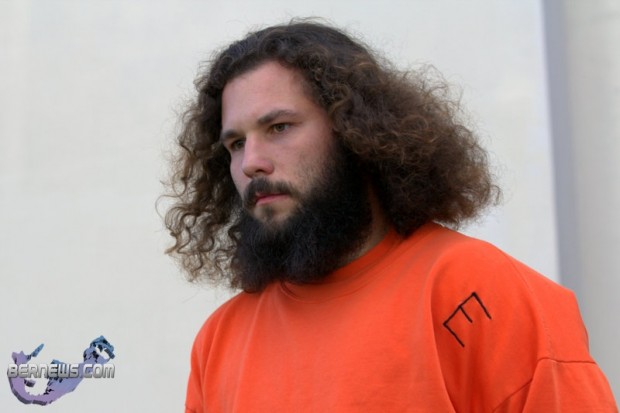 He is alleged to have been in possession of 165kg [363lbs] of cocaine valued at $48 million, a 9mm Beretta, 192 rounds of ammunition and two extended magazines.
The Supreme Court heard previously heard that the cocaine alleged to have been found on the sailboat was divided into 165 plastic packages, and that Mr Zegelis confessed to a detective that he was to be paid $2 million for transporting the drugs. Defence lawyer Mark Pettingill had said the claim that the defendant confessed to the police was "strange."
Today the jury today viewed a video of the defendant being questioned by police officers after being arrested last summer, with many of his answers being "no comment." The defendant did say that he had the gun in his possession to protect him from pirates on the high seas.
The defendant denies the charges, and trial continues.
Read More About
Category: All, Court Reports, Crime, News