[Updated] This afternoon [Aug.1] an eastern European national was arrested after his sailboat was found to have what the Police term a "substantial amount" of narcotics onboard.
Customs are responsible for interdiction of drugs at our borders, and the Bermuda Police Service are on scene at the McCallan's Wharf in St. George's, assisting them with the investigatory process.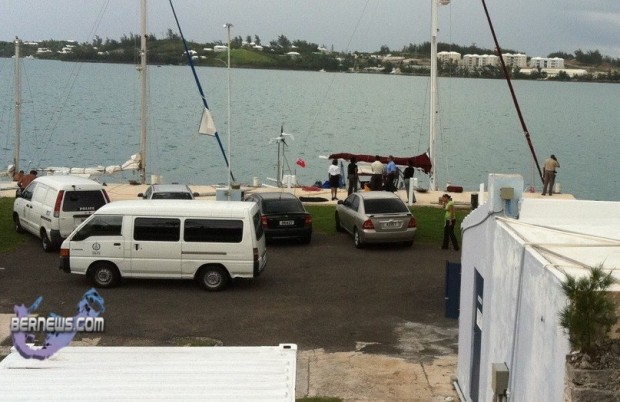 Police spokesman Dwayne Caines said a 28-year-old Latvian man was arrested "as a result of sailboat with a substantial amount of narcotics onboard," and both Police and Customs have launched an investigation. A number of local residents are gathered to look at the proccedings, with the large police and media presence drawing their attention. We will update as able.
Update 5:45pm: Officials were just seen to remove what appeared to be a trash bag from the boat, and place it in a Police car.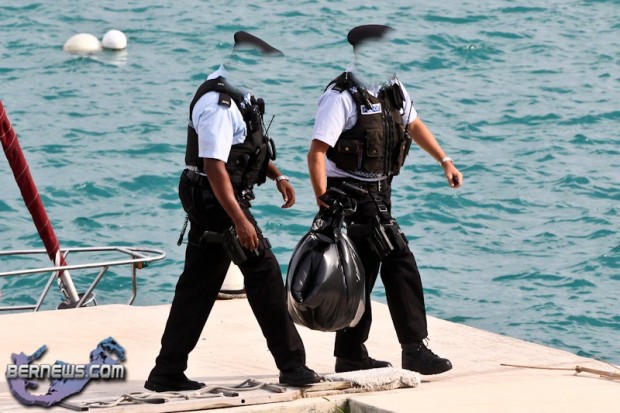 Update 6:20pm: Bags continue to be taken off the boat. The police have backed up a van to the boat, and appear to be removing a fair amount of bags.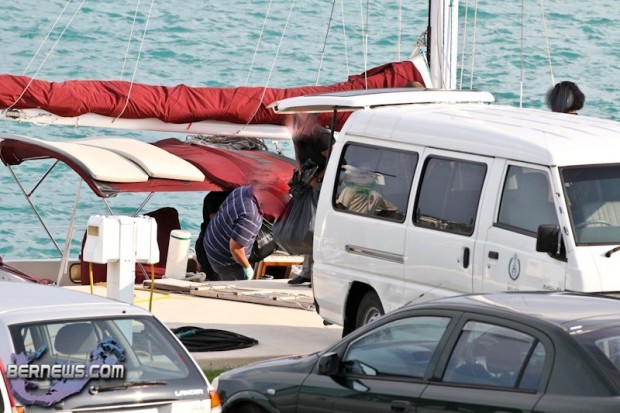 Update 7:29pm: Most the police and customs officers have left, and the van holding the bags from the boat appeared to have a police escort accompanying it. A few officers remain, and it appears they may be guarding the boat for hours to come.
Update 8:38pm: Photos of the boat: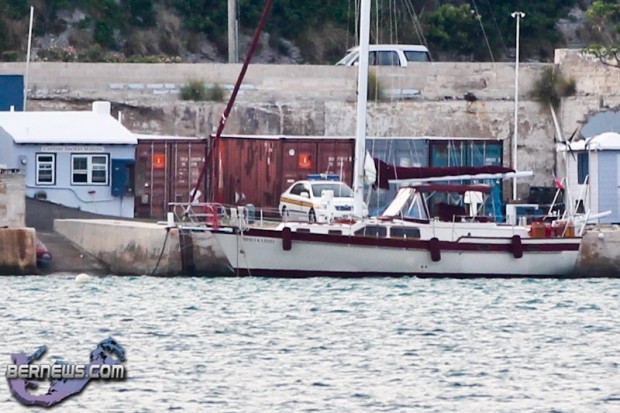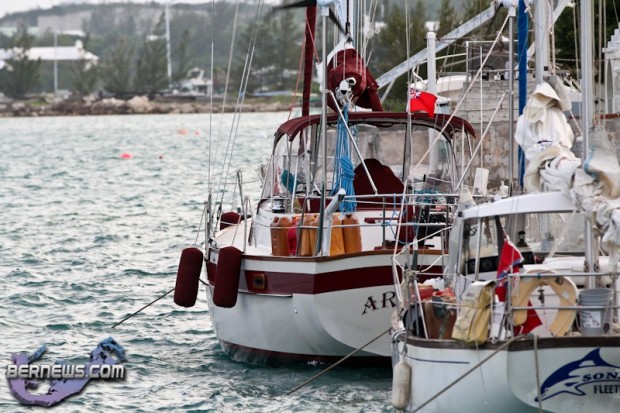 Update Aug 2, 8am: The police appear to have guarded the boat overnight, and remain in position this morning.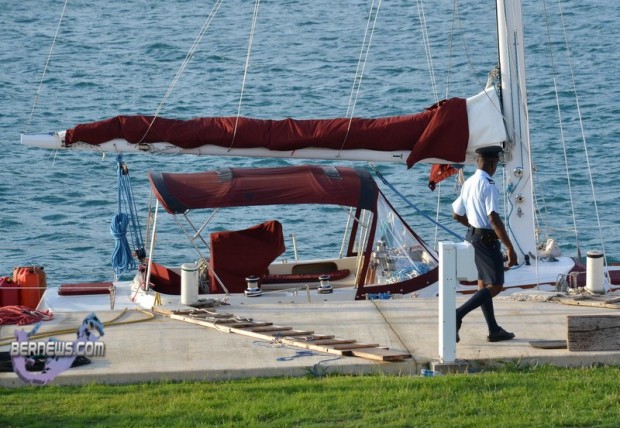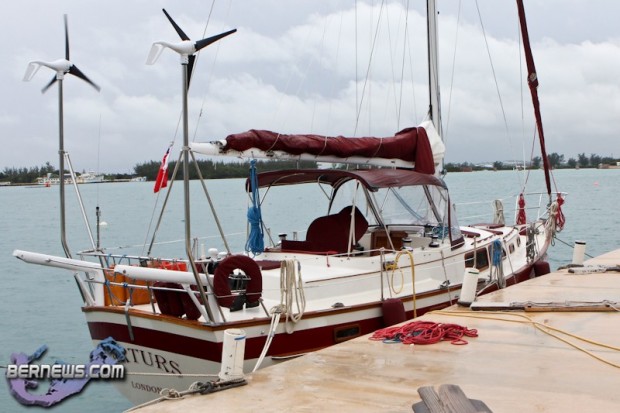 Update Aug 2, 3pm: Police confirm they also found a gun and ammunition onboard, and said investigations suggest the shipment may not have been destined for Bermuda.
[Age amended from 24 to 28, police issued correction]
Read More About