Vandals attacked One Bermuda Alliance MP Donte Hunt's business in Hamilton, leaving pro-PLP graffiti and slashing two of his tyres.
The graffiti was scrawled on the walls of EcoSteam Car Cleaning in Queen Elizabeth car park, a business which opened its doors earlier this year and employs two Bermudians. One message said "PLP", while the other said "PLP all the way."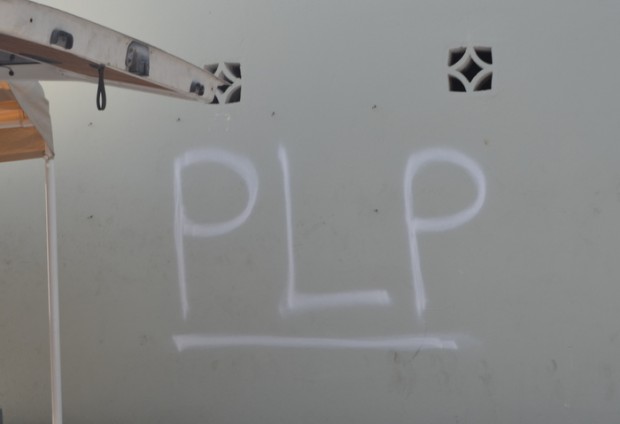 Mr Hunt said he was shocked and disappointed by the incident, saying we are all Bermudians and should respect each other. He also said although they wrote pro-PLP slogans, he has no ill will towards the PLP, and doesn't believe the person who did it is someone the PLP actually embraces, rather someone acting on their own.
Mr Hunt said political aspects aside, he found it disappointing that any person would do that to anyone, especially in this economy.
A PLP spokesperson said: "The PLP condemns the graffiti attack on Donte Hunt's car washing business in the strongest possible terms. We call on the police to fully investigate the matter and bring the perpetrators of this crime to justice.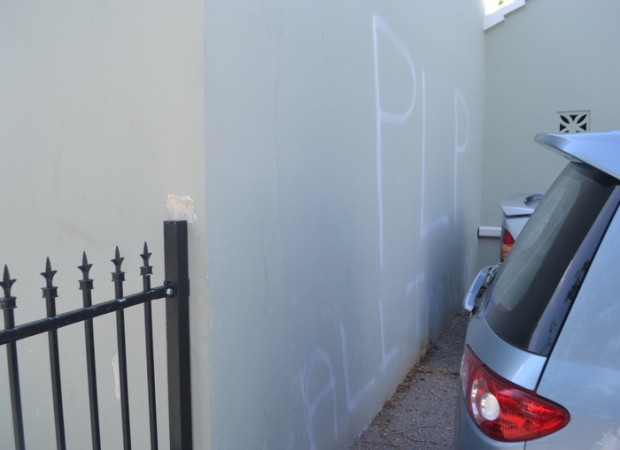 "We request that as we go about our daily lives, despite our personal views, please respect other people's property. We strongly condemn those who would use graffiti to mark other people's property whatever the message.
"The PLP is committed to treating everyone fairly and we must remember this is regardless of what side of the political fence you sit on," the statement concluded.
Mr Hunt — the St. George's South MP — will be moving to Constituency #6 Hamilton West, where he will match up against the PLP's Wayne Furbert in the next General Election.
Read More About