[Updated] This afternoon [July 13] emergency service personnel attended the Middle Road, Devonshire area to a report of an accident which appears to have involved three vehicles.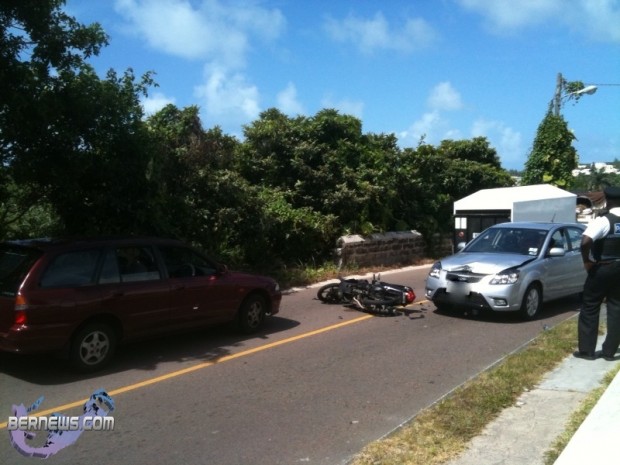 Police, fire and ambulance services attended the scene, where it appears a truck, car and motorcycle were all involved in the accident. As of 4.15pm, traffic flow is being diverted away from the area. Details are limited, however we will update as able.
Update 4.41pm: A Transport Ministry spokesperson said: "Following an accident near Christ Church, Devonshire, buses will be re-routed via Montpelier Road, Frog Lane, Palmetto Road and Store Hill then will get back on their regular route at Store Hill. Once the road has been cleared and re-opened buses will resume their regular routes."
Update July 15: A police spokesperson said: "Around 3:10pm on Friday, July 13th police and first responders attended a reported serious collision on Middle Road in Devonshire near the junction with Christ Church Lane.
"It appears that a motorcycle and a truck collided; as a result the rider, believed to be an 18 year old Southampton man, sustained a reportedly serious leg injury. There were no other injuries reported.
"Traffic was diverted away from the scene; however that section of road was later re-opened. Inquiries are ongoing and any witnesses to this collision are encouraged to contact PC Teledo Breary on 295-0011."
Read More About
Category: Accidents and fires, All