The Pembroke Hamilton Club [PHC] Foundation held their 5th Annual Awards Ceremony at O'Hara House last night [July 31] with a total of $35,800 handed out to eight of Bermuda's young people to help them further their education.
PHC Zebras captain Omar Shakir was the guest speaker and he told the recipients they need to remember the values that they learned at PHC.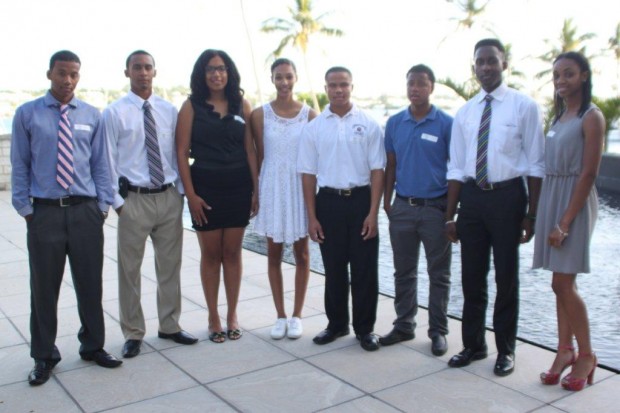 PHC Vice President and Director of Sport Mark Wade said, "I will remember every word you awardees said tonight and in four years' time I will be reminding you of what you said to make sure you know that we are listening and we want to see you succeed."
Each student got up and spoke briefly, with all of them thanking people including the PHC Foundation, sponsors, their coaches and their parents.
PHC Foundation Awardees 2012:
Zoe Smith – The Bermuda College $1,800.00
Sudan Furbert – South Gloucester and Stroud College $4,000.00
Kali Lespere – Episcopal High School $4,000.00
Aden Peets – The University of Salford $4,000.00
De'Aun Lodge – Royal Alexander and Albert Prep School $4,000.00
Ra-Che Williams – Harefield Academy $4,000.00
The Catlin Award – Tre Ming – Elmira College $4,000.00
The PHC Foundation Scholarship Award – Shakeem Albouy – Old Dominion University $10,000.00
Read More About