The MODIS instrument aboard NASA's Aqua satellite captured this visible image of Rafael — when it was still a Tropical Storm — in the Atlantic Ocean on October 14th.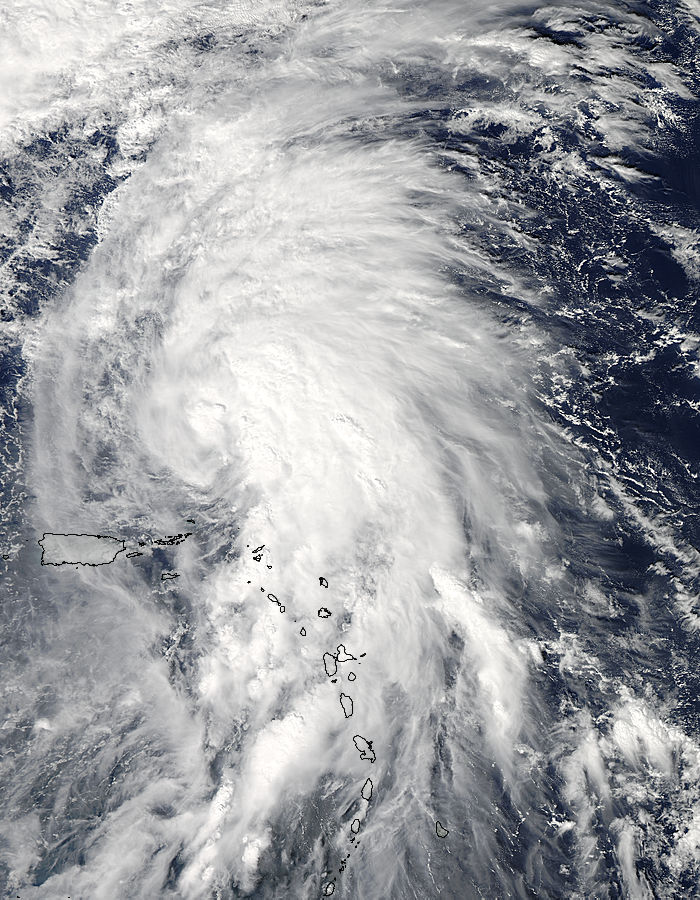 NASA said: "NASA's Aqua satellite passed over Rafael on Oct. 14 and noticed the bulk of showers and thunderstorms were being pushed north and east of the storm's center.
"The image clearly showed that the bulk of Rafael's heaviest showers and thunderstorms were concentrated east of the center of circulation."
The U.S. National Hurricane Center said Rafael's hurricane force winds extend outward up to 45 miles [75 km] from the center, and tropical-storm-force winds extend outward up to 205 miles [335 km].
For updates in reference to Hurricane Rafael click here.
Read More About
Category: All, Environment