Digicel Bermuda  has entered into a sponsorship agreement with 'United FC, ' a football team with a unique set of values for young people to follow.
United FC is unique in that the team administrators are developing their players for life both on and off the field with activities to learn public speaking, etiquette, time management and self-discipline.
To ensure discipline and balance are instilled in team members, United FC takes part in community service activities, monthly tutorial and homework sessions, and social activities such as supporting team members at events where they are playing in other sports.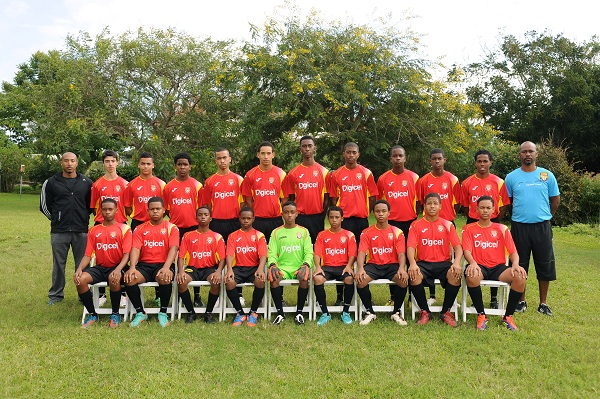 The team currently has 23 member players between the ages of 13 and 16 years old who attend both public and private schools and participate in the BFA Youth League. The program is based at Bermuda College and administrated by Casey Butterfield (Coach), Tawana Butterfield (Team Manager) and Muhsin Nasir (Fitness Trainer).
Says Team Manager, Tawana Butterfield, "We believe that through structured training United FC can build the athletic careers and characters of team members. We teach not only football skills but life skills. We choose not to focus on just sports or winning but rather developing players who can demonstrate a high level of fair play, respect, character and sportsmanship in any situation."
Coach Casey comments, "United FC is very grateful for the sponsorship that Digicel has provided. I feel that the partnership has come at a critical time when this age group of young men are finding themselves.
"It is important that they are engaged in positive activities. We cannot express how blessed we are with this opportunity to form this partnership with Digicel which will see some of the players gain work experience through the summer internship program as well as other benefits."
Digicel's CEO, Wayne Caines comments, "After five years in operation, United FC is redefining how a team can grow together in Bermuda in a manner that will produce responsible, intelligent, athletic and socially aware young men.
"Digicel believes that the cause is critically important to Bermuda and to help support the balanced development of United FC players we will incentivize off the field performance by contributing funds to the team based on grades earned by team members. The Digicel staff will also contribute time to United FC to assist with coaching, career planning and even allowing players to participate in our internship programme."
Read More About