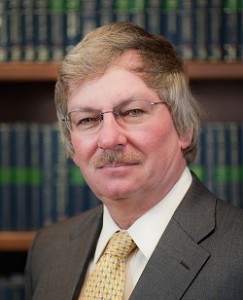 MJM Limited has become the designated Bermuda law firm within Globalaw, a global network of independent law firms.
Globalaw has more than 4,500 attorneys in over 108 law firms in 160 cities worldwide, providing clients of its members with reliable, business-focused international legal resources. Globalaw members are recognized for the breadth and depth of their legal expertise, strong reputations in their jurisdictions and the quality of their client service on a sustained basis.
Alan Dunch [pictured] Director at MJM Limited, said of the designation: "As our economy and way of life grows increasingly more global, an essential part of a good business is its ability to continue to operate, develop and service client needs wherever those needs arise.
"Our attorneys can use Globalaw to locate regional expertise, assistance on multi-jurisdictional transactions, connections with local business networks, meeting facilities and global friendship. By partnering with Globalaw, MJM can provide our clients with the tools they need to turn legal challenges into business opportunities not just at home, but abroad."
In addition to accessing an expansive international network for clients, as a member of Globalaw, MJM Limited will also have the opportunity to attend annual and regional Globalaw meetings, share best practices and industry knowledge with fellow members and access business resources when travelling in member cities.
For more information on Globalaw, visit the website at www.globalaw.net.
Read More About